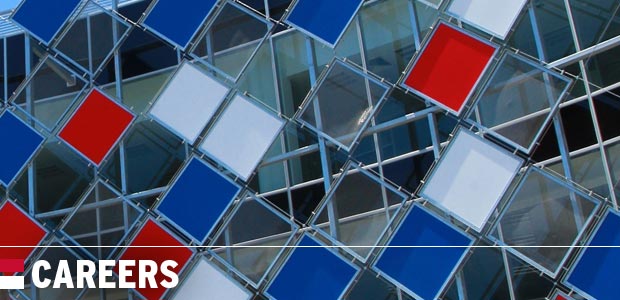 Do you have a passion for AFL? Are you interested in combining this passion and your professional skills with the most preeminent sport in the country?

The Western Bulldogs, located in the heartland of the western region of Melbourne, is a dynamic organisation that is committed to excellence both on and off the football field. We are focused on being successful and sustainable through both our on field performance and our involvement in the community.
We are proud of our entire team, both players and our professional staff. If you are looking to be a part of a committed and passionate team, the Western Bulldogs encourage applicants to apply.
• All positions require a Working with Children's Check.
• Only people with the right to work in Australia may apply for positions.
• The Western Bulldogs is an Equal Opportunity Employer.

Due to the overwhelming number of expression of interests and unsolicited applications we receive, the Club unfortunately is not able to respond to every applicant.
Commerical Partnerships Manager (12 month contract)
The role of Commercial Partnerships Manager is required to provide a high level of service to existing club partners (AFL, VFL & AFLW) whilst overseeing the operations and management of the Commercial Partnerships team.
Key areas of this role will be managing existing club sponsors and attracting new partners to the club, whilst also developing new opportunities to meet the partners' objectives and increase incremental revenue within existing partnerships.

Click here to download job description.

Graduate Accountant (Full Time - Applications Close: 5:00pm, Sunday 5 March 2017)

Reporting to the Financial Controller, this role will provide financial and administrative support to the Finance team and has key responsibility for administering the Accounts Receivable process in accordance with service agreements and Western Bulldogs procedures and policies.

Click here to download the job description. To apply online, please click here.
Unfortunately the Western Bulldogs are unable to provide work experience to secondary school students.
The Western Bulldogs have a unique and innovative partnership with Victoria University. Through this relationship the Western Bulldogs provide Work Integrated Learning Cadetships to tertiary students who are typically in their final year of study at Victoria University.
These placements are based on and include the following:
• Work load of the department.
• The availability of a staff member to supervise the student - the availability of work space.
• Part of the students course requirement; and
• Being of specific relevance to the students' area of study.
These opportunities are offered only to Victoria University Students and are advertised directly through the Work Integrated Learning Centre of each faculty and Victoria University.
Unfortunately we are unable to provide any further placement or work experience opportunities to students from other tertiary institutions.