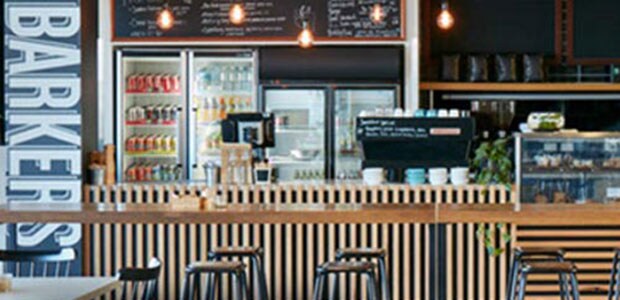 Victoria University Whitten Oval's own Barkers Café is the dining destination of choice for Bulldogs Member and Fans as well as resident of Melbourne's West.
Located at the spiritual home of the Bulldog, Barkers offers healthy, nutritious and delicious food, excellent coffee and a great place to meet friends and socialise while watching open training.
For more information, and to view the menu visit www.barkerscafe.com.au
Café by day – event hire by night, Barkers can cater for any occasion.
Whether it's a formal sit down dinner or a cocktail party, for a sports presentations or awards night, birthdays, christenings, even weddings – Barkers can cater for whatever you need.
Email barkersinfo@westernbulldogs.com.au or call (03) 9680 6300 to make an inquiry regarding your upcoming event.
In July Barkers Café will be launching their new menu, keep an eye on our Instagram page for when it is launched.
Barkers Café is open all VFL Home games at Victoria University Whitten Oval with traditional footy food on offer as well as quality coffee, wraps and baked goods.
To view the VFL Footscray Bulldogs' fixture click here.
Get in early and organise your Christmas party, end of year celebration or just a catch up with family and friends, no booking is too big or small. Contact us on 9680 6300 or at barkersinfo@westernbulldogs.com.au