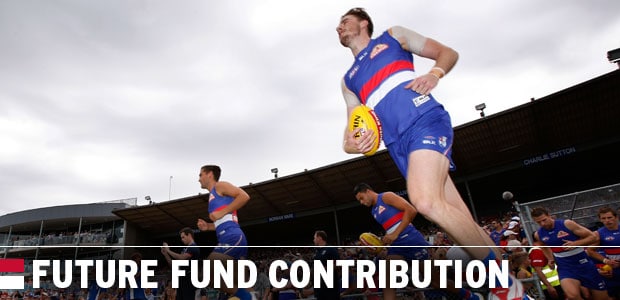 In 2014 the Western Bulldogs Football Club announced a $1.5 million upgrade of Victoria University Whitten Oval that will confirm the iconic ground's status as the home of community football in the Western Region of Melbourne.

This was made possible with a $250,000 contribution from the Club, a large part of which came from our members who donated a little extra with their 2014 membership.

To continue to build our Club for the future and provide our players with the best facilities, we will continue to raise funds through many different campaigns that while generate much needed revenue for the Club, also provide members with a benefit or chance to win money can't buy prizes.

If you want to contribute to the Club but do not wish to participate in one of our fundraising activities, you can still make a simple donation.
All donations received for $50 and above will also receive a special Western Bulldogs gift.
To donate, all you need to do is contact our Membership Services Team on 1300 46 36 47 or click here to donate online.