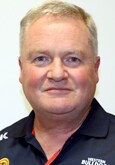 President and Chairman
Appointed 20 December 2012
Qualifications: Bachelor of Laws, University of Melbourne
Experience: Director, Gordon Legal; Director CLF; Chair, Victoria Walks; Chair, Committee of Community Centre for Diabetes; Board member of VicHealth; Director in the Board of Ladder.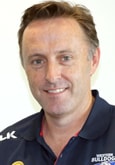 Appointed 3 March 2014
Experience: Chief Executive Officer, StarCom MediaVest Group; Executive Committee Member, Media Federation of Australia; Director, Melbourne Food and Wine Festival; Director, The Alfred Hospital Foundation.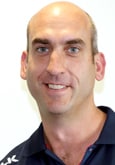 Football Director

Appointed 26 July 2016

Qualifications: Bachelor of Spatial Sciences (Surveying and Geomatics), Masters of Spatial Sciences (Surveying and Geomatics)

Experience: Business Manager, Geomatic Technologies. Footscray/Western Bulldogs player 1991 - 2004 (186 games, 72 goals)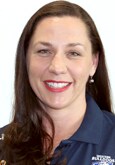 Appointed 7 October 2015
Qualifications: MBA, Melbourne Business School; Bachelor of Law (Honors)/Bachelor of Commerce, Univesity of Melbourne.

Experience: Partner, Egon Zehnder; Past Board Member of Melbourne Chamber Orchestra, Centre for Contemporary Photography, Linden - St Kilda
Centre of Contemporary Arts.



Appointed 23 January 2018
Qualifications: Fellow, Australian Institute of Company Directors; Masters of Business Leadership, RMIT University; Bachelor of Education (Theatre and Dance), Deakin University.
Experience: World Health Organization Advisor; Chair, International Network of Health Promotion Foundations; Chief Executive Officer, VicHealth; Chair, Justice Health Ministerial Advisory Committee; Chair, Stephanie Lake Dance Company; Member, Liquor Control Advisory Council; Member, Ministerial Inquiry into Women and Girls in Sport and Active Recreation; Member, Work Health Advisory Group.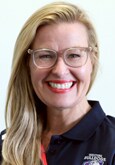 Vice President

Appointed 19 December 2013
Experience: Senior Vice President & Managing Director, The Walt Disney Company Australia and New Zealand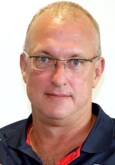 Appointed 19 January 2016

Qualifications: B.Bus (Accounting) Swinburne; B.Bus (Marketing) Swinburne; Grad Dip Applied Finance.

Experience: Managing Director Dental Corporation 2007 – present; Director Dacland Pty Ltd 2014 – present; Director Dental Corporation Canada 2011 – present; Director Normanby Capital 2006 - present; Managing Director Kids Campus 2004 – 2006; Director Symex 2000 – 2011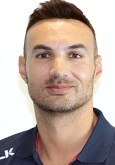 Appointed 3 March 2014
Experience: Partner, Cornwall Stodart; Director, Astus Edge; Director, Twenty3 Sport and Entertainment.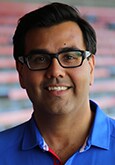 Appointed 23 January 2018
Qualifications: Bachelor of Laws (Honours)/ Bachelor of Business (Banking & Finance) Monash University

Experience: Chief Executive Officer, Western Bulldogs Football Club