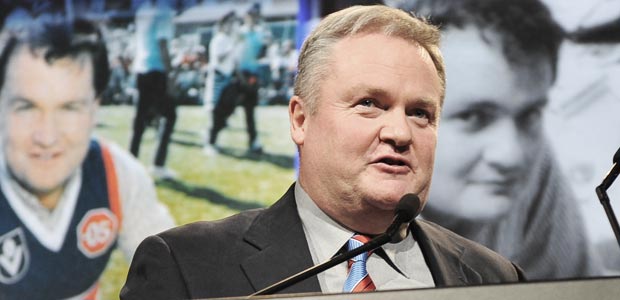 Off-field personnel who have made a great and lasting impression by their significant impact, their legacy or their length of service.
Personal qualities, such as leadership, skill, courage and sportsmanship are considered, as well as integrity, loyalty and character; the aim being to determine inductees who by their deeds embody the true 'Bulldog spirit' and whose overall contribution is worthy of acknowledgement.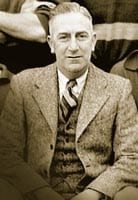 A former seconds' player with Footscray, Roy Russell made his mark on the club as one of its greatest administrators.
Appointed as the seconds' secretary in 1940, Russell was elevated to the senior team's assistant secretary role in 1941 and then to the position of club treasurer late in 1942. He served as treasurer until 1946, then took on the role of club secretary – a position he held for ten years until his death while in office. Russell was hardworking and tireless.
His efforts were always for the betterment of the club, and he played an important part in the 1954 premiership, recruiting many of the players in the premiership team and providing great support to coach Charlie Sutton.
Russell also helped form the Footscray Old Players' Association in 1948, was a League delegate (1946–55) and, at various times, was a Victorian selector and State team manager, chairman of the Permit and Match Arrangement Committee and a member of the VFL advisory subcommittee.
The club's 1949 Annual Report referred to him as the 'Prince of Secretaries'.
Secretary: 1946–55
Assistant secretary: 1941–42
Treasurer: 1942 (part), 1943–45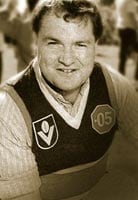 Born and bred in Footscray, Peter Gordon rose to prominence spearheading the 1988 'Keep the Dogs at the Western Oval' campaign.
A proven fighter of lost causes, with a background in law, he inspired the fight against a move from Western Oval.
When the VFL tried to engineer a takeover/merger with Fitzroy in 1989, it was again Gordon and his 'Save the Dogs' committee who orchestrated the successful Fightback court action, and a public rally at Western Oval aimed at raising funds to wipe the club's debt.
This grassroots movement galvanised members of the wider community to the cause, regardless of their allegiances, and guaranteed the club's survival beyond 1989.
In 1990, sweeping to power on the back of the Fightback, Gordon was one of the youngest Footscray presidents ever, serving until the end of 1996 when he stood aside for the 'Taskforce' reform group. Gordon was an emotive speaker and continued to be identified as the voice of the underdog.
He took on the League powerbrokers with his outspoken views on a range of issues affecting both club and League – endearing him to Footscray supporters.
The immeasurable part this popular president played in saving the club will never be forgotten.
President: 1990–96, 2012-present