A descendant of the finest European tailoring and dress making pedigree spanning over 60 years, Godwin Charli was established with a strong purpose - to create and celebrate beautiful clothing. Influenced by the arts and the charm of vintage, Godwin Charli specialises in tailored fashion for Men and Women, both ready-to-wear and made-to-measure.

With a proud history in Australian manufacturing, the Godwin Charli team ensures the craftsmanship of each garment is of a world-class standard. Known for its quality and attention to detail, superb fit, and classic lines, all garments are constructed using the finest fabrics, sourced from the most superior mills throughout Europe.
Godwin Charli has three flagship stores in Melbourne along with a rapidly growing online store. Godwin Charli welcome all Western Bulldogs supporters to visit our stores to gain an understanding of the core values which all of our garments embody.
Godwin Charli is proud to be the Official Outfitter of the Western Bulldogs.
Please go to www.godwincharli.com for more information.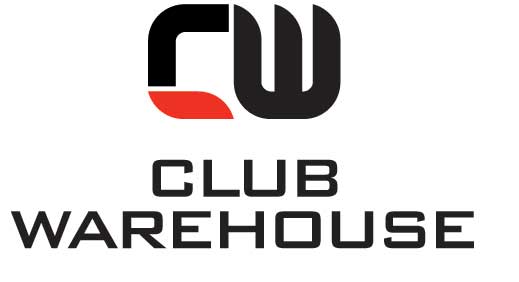 Club Warehouse Sports Medical is one of the largest providers of sports medical, rehabilitation and first aid supplies in Australia.
We are proud to be the an official supplier for the physical therapies department at the Australian Institute of Sport, as well as supplying numerous other elite sporting organisations across Australia including the AFL, NRL, A-League and Cricket. In addition, we are the exclusive medical supplier for the Western Bulldogs assisting all areas including physiotherapy, doctors, and sports recovery.
We offer a total range in sports medicine including sports performance and rehabilitation products.
To shop online, go to our full range website www.clubwarehouse.com.au
Located at Level 1/221 Kerr Street, Fitzroy VIC
03 8413 3100
sales@clubwarehouse.com.au

STING produces the premium range of contact sports equipment, fitness accessories and apparel, designed to withstand the rigours of high-performance training and competition. Our products combine unrivalled quality, supreme comfort and superior style to unleash the ultimate performance in every athlete.
STING has managed to take the humble boxing glove to the next level by combining traditional manufacturing methods with state-of-the art materials and innovative design. Our reputation among athletes, industry professionals and consumers is second to none for feel, fit and performance.
Today STING is a global brand with a large international operation, and caters to a diverse group of clients within boxing, weight training, and men's and women's fitness. As an International Boxing Association (AIBA) approved and licensed supplier, STING was named the official supplier to the 2014 Glasgow Commonwealth Games and more recently has been named the Official Supplier to the 2016 Rio Olympics.
STING is proud to partner with the Western Bulldogs as the Official Boxing Equipment Supplier.
For more information and to purchase your own products please go to www.stingsports.com or contact info@stingsports.com






For over 30 years, Protea Foods has been supplying South African expats and Australian converts with delicious biltong products.

What started as humble beginnings in a small delicatessen in Church Street, Brighton in Victoria, Protea Foods has now become Australia's premier and leading supplier of biltong and other South African smallgoods.

Biltong is a delicious naturally air-dried beef snack. It's packed full of protein, energy and flavour. It's been enjoyed by South Africans for centuries and today, enjoyed by Australian's across the country.

We have numerous biltong products in many mouth-watering flavours to be enjoyed at the football, outdoor activities hikes, or simply as a snack.

Protein Punch by Protea Foods has been specially developed for athletes or fitness conscious people to supplement their protein intake to achieve their goal of a lean and toned body.

Made from lean, premium, and locally sourced Australian beef, slowly marinated and air-dried, Protein Punch is tasty, low in fat and high in protein.

Protea Foods is the proud official supplier of Protein Punch to the Western Bulldogs.

For more information on Protea Foods, visit proteafoods.com.au