Slater and Gordon are a proud Platinum Sponsor of the Western Bulldogs and also the major game day sponsor of the Robert Rose Cup for the past four years.

The Robert Rose Cup match is played each season between the Western Bulldogs and the Collingwood Football Club and is dedicated to promoting the inclusion of people of all abilities, encouraging increased participation rates in sporting activities and the opportunity for all Australians to reach their full potential.

Slater and Gordon was founded on the belief that everyone should have access to quality legal advice.



Since 1935, we've supported our clients through all types of situations, and out the other side.



Whatever your case, from simple disputes to compensation claims to complex class actions, we'll be with you every step of the way to guide you through the complexities of the legal system.



We have the experience and knowledge you need and we're committed to helping you get the best outcome possible.

With more offices than any other law firm, we're likely to have an office near you.

For information about our legal services call 1800 555 777 or visit www.slatergordon.com.au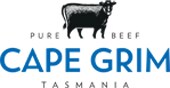 The Cape Grim Beef brand is the flagship product of a sixth-generation meat processing business that began life in the 1860s as HW Greenham & Sons.
For a time Greenham operated the Melbourne City Abattoirs and much of its proud history revolved around the Western Suburbs.
Greenham's work with the Cape Grim brand is credited with reviving cattle farming in the Tasmanian North-West through their Smithton plant and the product is regarded as some of the best grass fed beef in the world.
Cape Grim Beef is guaranteed to be tender, juicy and of the highest eating quality . It is available at premium butchers and selected IGA supermarkets.
For more information, visit www.capegrimbeef.com.au







The workers compensation mutual have been working to help Australians get their lives back after workplace injuries for the past 100 years and will commence services in Victoria on 1 July.
EML work collaboratively and constructively with workers and their employers to deliver the best injury claims management services and sustainable return to work outcomes.

EML shares a natural affinity with the Western Bulldogs and their commitment to supporting not only their players and members, but also for being champions of change in their community.

EML has been helping people get their lives back for over 100 years, the Western Bulldogs have built a proud heritage of representing their Club members and supporting the western region community over many years.

Allied Express is the largest 100% Australian owned courier, express freight and specialised Logistics Company in Australia with a comprehensive range of fast, efficient express freight transport and logistical services providing an integrated solution for our clients.
Allied Express' success can be measured by our ability to promise and deliver a tailored logistical solution to suit the individual needs of our clients every time.
Visit us at www.alliedexpress.com.au for more information and if you want to get an online quote, book and send anywhere in Australia and pay online, click here for some of the best rates around.




White King is proud to have become the ball partner of the Western Bulldogs. We're very excited about this partnership, as we believe it is a good fit of shared values.
Both the Bulldogs and White King have a long, proud history in common and both share an equally exciting future.
Originating in the 1950s, White King is Australia's iconic household cleaning brand.
From humble beginnings as a liquid bleach brand, it now houses over 40 products ranging across household cleaners, toilet cleaners and laundry products – each one standing for the ultimate in powerful cleaning solutions.
White King is still Australia's number 1 bleach* and enjoys extensive loyalty from consumers spanning many generations who have found that it works the first time, every time – no matter how big the clean.

For more information on White King, visit whiteking.com.au.

*Aztec Scan Data, Mat to 01/05/2016.





The Coca-Cola business has been a partner of the AFL since 1995 and has supported the game at all levels from grassroots to the elite.
Coca-Cola has chosen to build on its traditional connection to AFL by focusing on the fans through its "Coca-Cola" and "Coca-Cola Zero" brands.
For more information, please visit www.coca-cola.com.au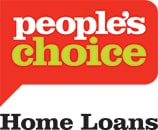 People's Choice has been helping Australians save, borrow, protect and plan for their future for nearly 70 years. We're proud to be a Platinum Partner of the Western Bulldogs and we have so much in common with the club.
We're both passionate about supporting communities to the west of Melbourne, with branches at Highpoint Shopping Centre in Maribyrnong and in Ballarat, part of a larger network of eight locations in Victoria backed by a fleet of mobile home loan advisers. We both have committed members - more than 350,000 across Australia in our case. And we both share a passion for making a difference in the community, as People's Choice generated $3.4 million for community organisations and events across Australia in 2015/16.
Because we don't pay dividends to shareholders like the big banks, we can invest more into customer service, in better products and access, in quality staff, and in community organisations like the Western Bulldogs.
People's Choice has been helping Australians buy, refinance and invest in real estate for decades. We offer a range of competitive home loans to suit your individual needs, coupled with extensive local knowledge. Talk to us about how we can help kick your financial goals this season.
Here's the link to their website: www.peopleschoicecu.com.au