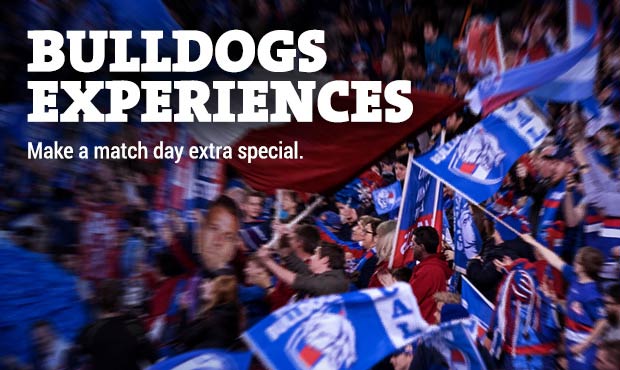 Ever wanted to have a personalised message and photo on the big screen at Etihad Stadium? Now you can make each match day a special one with the official Western Bulldogs app.

The Bulldogs Experiences upgrade feature is designed to allow supporters the opportunity to maximise their match day experience.

Experiences for the Round 10 game v St Kilda on Saturday 27 May include:
Round 10 Scoreboard Message & Signed Guernsey Auction (ending Friday 26 May at 8:00am)
First Goal Scorer Competition (ending Saturday 27 May at 1:40pm)
Team Signed Football Raffle (ending Sunday 28 May at 1:45pm)
Round 13 Change Room Access Raffle (ending Sunday 28 May at 1:45pm)
Register for upgrade notifications in 4 easy steps:
Download the official Bulldogs App on your iPhone or Android phone via the App Store or Google Play, and ensure you turn notifications on. You can click on the links or search Bulldogs in the app store.
Tap Game Day Experiences in the menu.
Register using your mobile phone number and email address
Once upgrades become available, we'll text you
Any questions? Email us at membership@westernbulldogs.com.au and our friendly staff will get back to you, or send us a tweet @westernbulldogs.