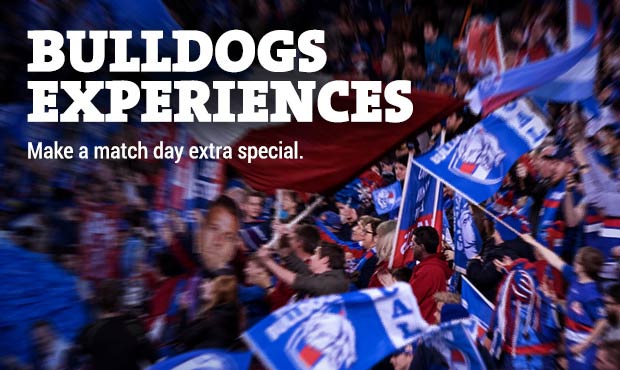 Ever wanted to stand on the field as the players break through the banner or know a young supporter who would love to run through the banner? Now you can make each match day a special one with the official Western Bulldogs app.
The Bulldogs Experiences upgrade feature is designed to allow supporters the opportunity to maximise their match day experience.
Experiences for the Round 23 game v Hawthorn at Etihad Stadium on Friday 25 August include:
Pre-Game Guard of Honour
Junior Mascot
To register for any of the above listed Game Day Experiences all you have to do is follow the below steps:
Download the official Bulldogs App on your iphone or android phone via the App Store or Google Play, and ensure you turn notifications on. You can click on the links or search Bulldogs in the app store.
Tap 'Match Day Experiences' from the Fan Zone menu.
Select the Game Day Experience you would like to be a part of.
Select quantity (dependant on experience selected) and continue to checkout.
After you have purchased your experience a club representative will be in touch with more information on how to redeem your experience.
Once you have downloaded the app you can also register for upgrade notifications that will notify you about Game Day Experiences available at upcoming Bulldogs games.
To register for these notifications simply follow the below steps:
Tap 'Match Day Experiences' from the Fan Zone menu
Scroll to the bottom of the page and select the button 'Get Text Alerts'
Fill in your details and hit the sign up button
Once experience upgrades become available we'll text you to let you know
Any questions? Email us at membership@westernbulldogs.com.au and our friendly staff will get back to you, or send us a tweet @westernbulldogs.