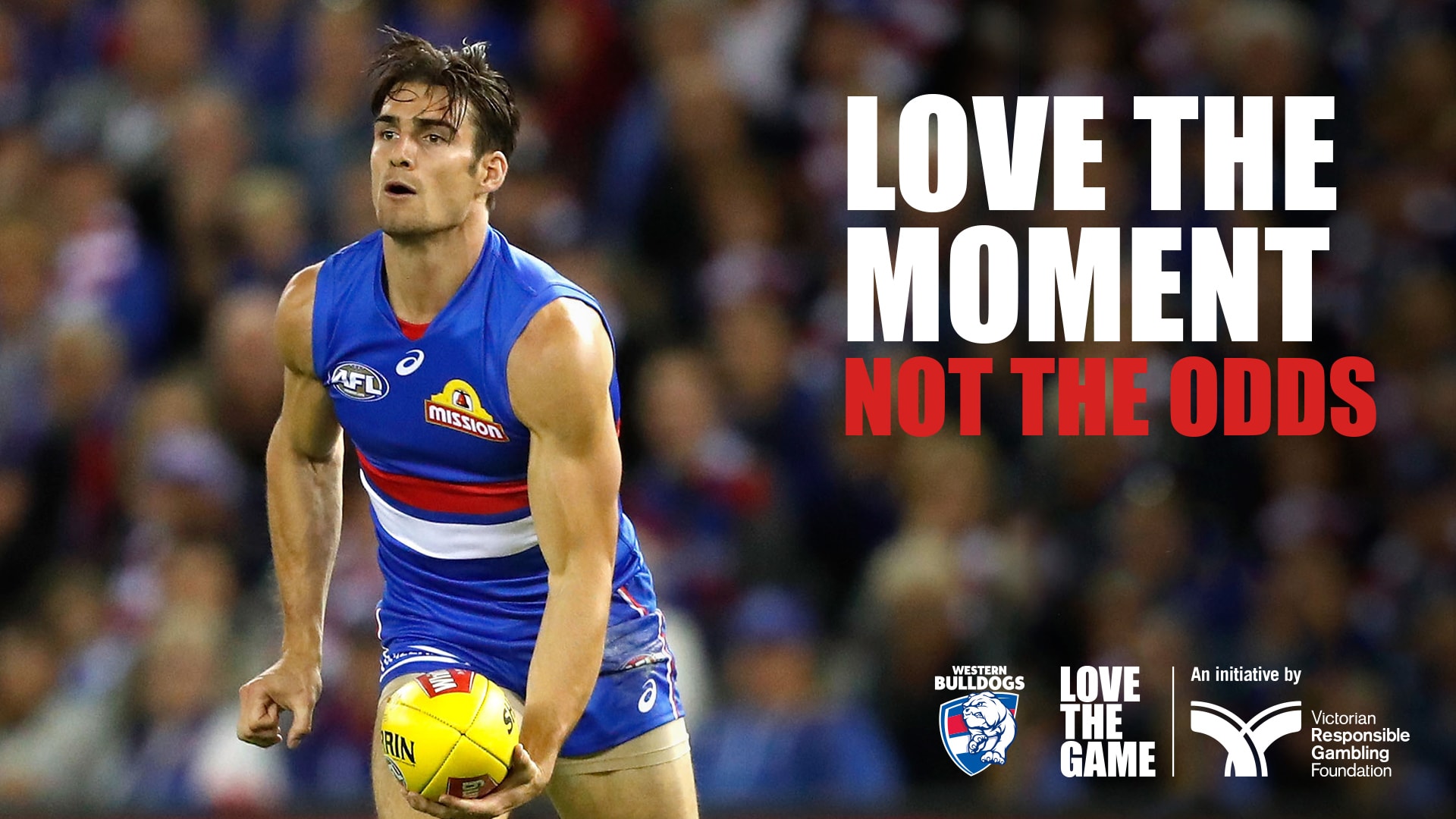 Are you the Bulldogs' biggest fan?
This season we're asking all Bulldogs fans to celebrate the stats that really matter – the ones that tell the story of our club, our players and the best moments in our game. We want Victorians to embrace our game in its pure form, to ignite our passion by celebrating the moment that created the memorable stat.
Never before has gambling been so heavily promoted and accessible, especially through sport. This makes it feel like a normal part of the game and harder to recognise potential harm.
It's time to take the focus off betting. Let's celebrate all the glorious moments in football, the ones that make us cheer until our voice breaks, smile until our cheeks hurt, clap until the stadium thunders.
So, show us that you're the Bulldogs' biggest fan and know the club stats that really matter, and you could WIN:
4 x match tickets to Round 6 - Western Bulldogs FC v Carlton FC on 27 April 2018

4 x changeroom passes to the Round 6 match

4 x guard of honour passes Round 6 match
Remember to Love The Game, Not The Odds this season.

If you're under 18 years of age, please enter this competition with an adult. Click here for the terms & conditions.