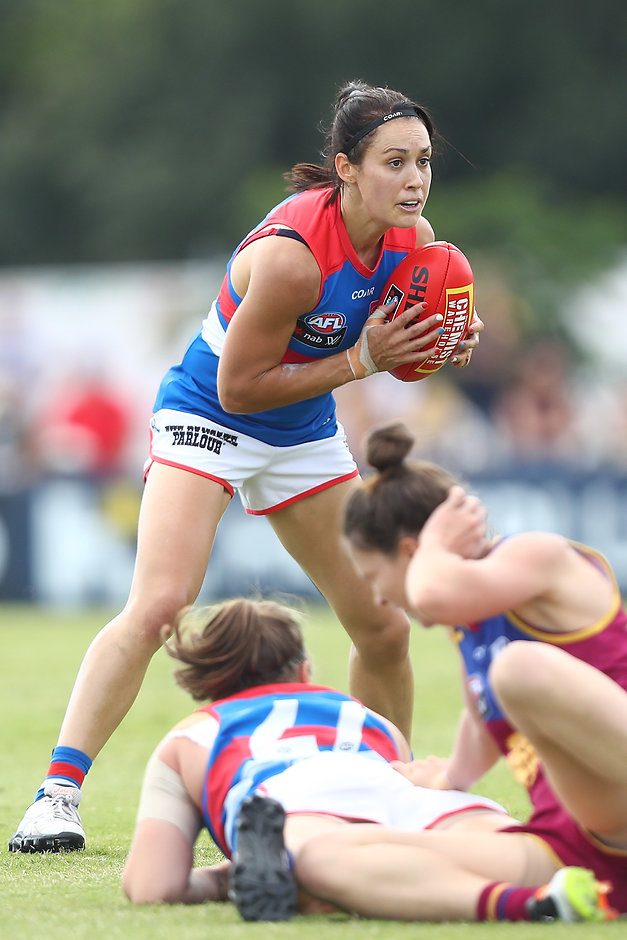 AN EXPECTED heatwave in Brisbane on Sunday could force longer breaks between quarters for the NAB AFL Women's match between the Lions and Western Bulldogs.
The Bureau of Meteorology is predicting a top of 37 degrees, and the AFL has confirmed it would consider implementing a heat policy.
Although there is no designated temperature to instigate the policy – humidity and time of day will also be factored in – both clubs will be informed more than 24 hours before the 3.35pm start.
AFL spokesperson Patrick Keane confirmed more time could be added between quarters and at half-time.
The Lions play their home games at Brendale's South Pine Sports Complex in the city's northern suburbs, a venue that has little shade for spectators.
With lighting not up to standard to host night games, the venue was deemed unfit to host last season's inaugural Grand Final, forcing the match to be moved to Gold Coast's Metricon Stadium.
The heat concerns renewed calls from Lions CEO Greg Swann for the Queensland government to fund the club's proposed new training and administration base at Springfield, that would also include a boutique stadium for the women to play in.
"Brendale is a fantastic facility but 37 degrees is the forecast for Sunday and there is no shade, no grandstands," Swann told AAP.
"It's really tough on the girls playing but also the spectators who want to come out and have a look.
"There was a really good impetus last year with the success of the girls and the facilities that needed to be built for them.
"It sort of got lost a little bit but now the season is on us again."
The Queensland government is yet to publicly support the Lions' $15 million funding request to help build a new facility.
"We saw the crowds are back again and we think it is just going to continue to grow," Swann said.
"The government have been on the record and been good with supporting women's sport in Queensland but I think this is another level again.
"It would be great if they got behind a tailor-made stadium for the girls so we can play at night, play with lights that are good for TV, good facilities for the spectators with shade and seating."