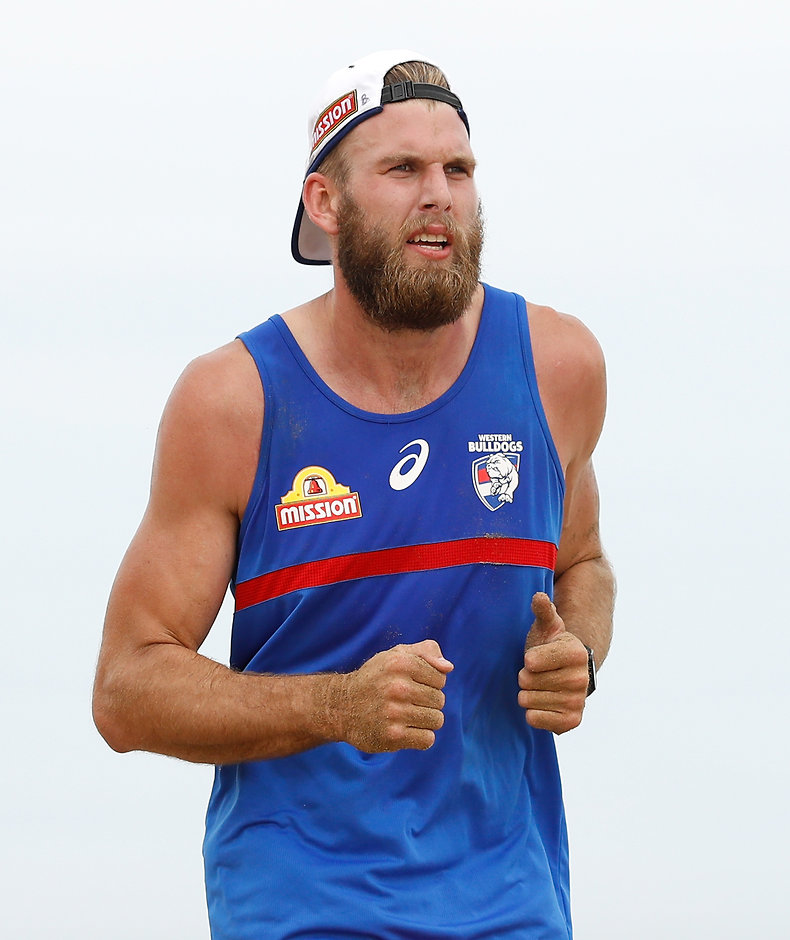 With the AFLX and the JLT Community Series on the horizon Jackson Trengove says he has comfortably settled in at the Kennel.
The 27-year-old arrived at the club in October as one of three trade period signings, following 153 games for Port Adelaide and isn't taking his fresh start for granted.
"Bevo's (Luke Beveridge) been excellent with me. He's really positive," Trengove told FIVEaa.
Trengove's versatility was one of the main reasons the Dogs lured him to VU Whitten Oval, with his ability to play all over the ground fitting with Coach Luke Beveridge's flexibility mantra.
"One thing that's been handy in my career is that I've been able to play in numerous positions, and at this stage, I'm still not 100 per cent (sure) where I'll fit in at the Doggies.
"It's probably being able to play in all three positions – forward, ruck and down back and then just building on that.
"At some stage I will settle down and play one or two of those positions but I think at some stage I'll play in all three positions throughout the year."
And life is set to get a whole lot busier for Trengove, with the father of one and his partner Stephanie expecting twins in the coming weeks.