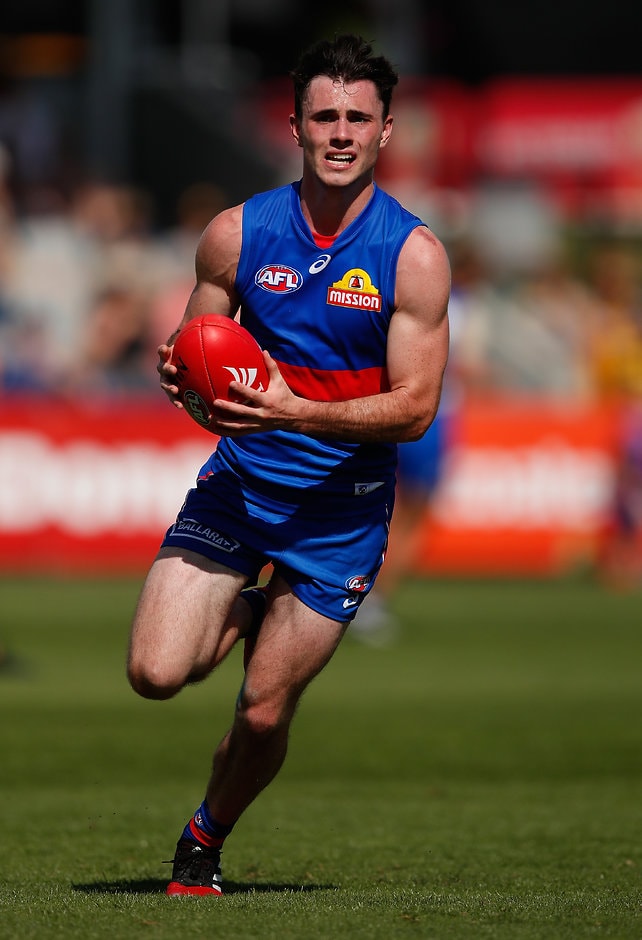 Emerging Bulldog Toby McLean is set to hit the ground running following a break-out 2017 season.
The 22-year-old averaged 22 disposals and kicked 13 goals across 19 matches last season.
Drafted as a high-flying forward, McLean has been able to expand his influence into the midfield. With versatility his strength, McLean feels he can play his best football in the dual role.
"Hopefully it'll be similar to last year with a bit of mid time and a bit of forward time, just rotating between the two," McLean told westernbulldogs.com.au.
His first three years in the game have been impressive, but McLean is insistent that he has more to give.
"I'm working on a lot of things – probably my kicking is the main one and to get a bit bigger," he said.
"Playing in the midfield you're playing against a lot of bigger bodies in there so (I'm) just trying to match it with them."
McLean's good friend and team-mate Lin Jong missed the majority of the 2017 season with an ACL injury, but returned in his first competitive match of football in Saturday's JLT Community Series win over the Hawks.
"Lin was out for a long time so it was obviously good to see him running out there again," McLean said.
"It's awesome playing with him. He's such a good player, it's just good to have him back out there."
The Bulldogs will take on Collingwood in Moe on Saturday in their second JLT match before preparing for Round 1 against the GWS Giants on Sunday, March 25.