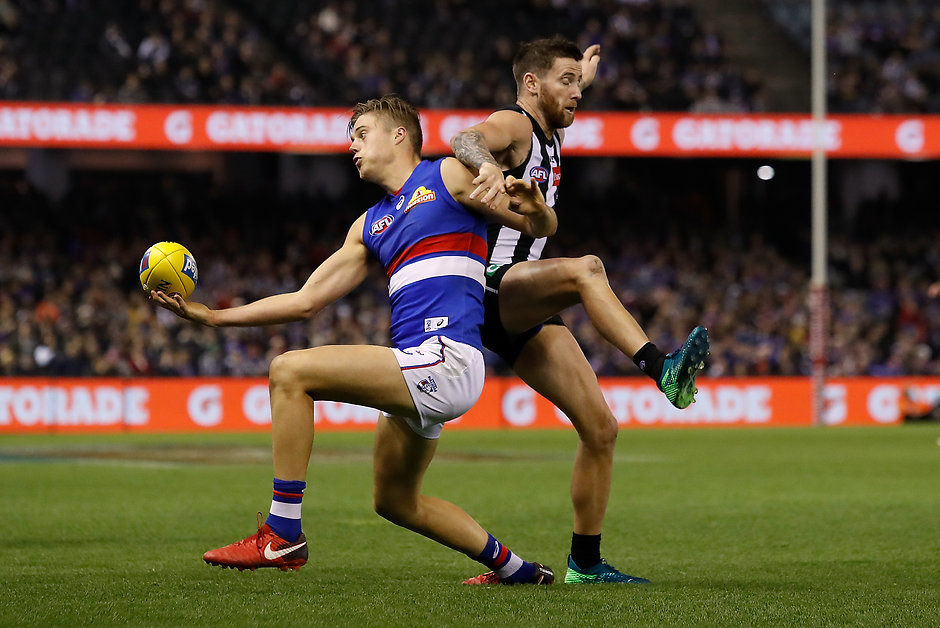 20-year-old Josh Schache is noticeably leaner after having shed almost ten kilos since making the move from Brisbane.
Now weighing 94 kilos, the 199cm forward worked hard over the summer in order to improve his aerobic capacity and cover more ground on the field.
"When I left Brisbane and came down here I dropped about ten kilos," Schache told westernbulldogs.com.au.
"I've really leaned back, I think I was probably carrying a bit too much unnecessary weight up in Brisbane. I dropped that weight so I could try and get around the ground a bit more and try and use that running ability to my strengths."
Schache will work to add more muscle to his frame, finding the balance in his diet and training program.
"I've learnt a lot about my body and what I can eat. The more I eat, the more bad weight I put on. I've found a balance with maintaining the good and bad weight with what I'm eating at the moment, now it's just about how I can get that good weight on effectively.
"I feel a lot better, that I can cover the ground a bit more and I'm a bit better below the knees than what I used to be, I think. I'll keep working on that side of my game as well."
Eight months after joining the Western Bulldogs, Schache has adjusted to his new club and is enjoying being closer to his family, who live in regional Victoria.
"Being closer to family and friends has been really cool. I get back to Seymour most weekends so I'm able to get that release from footy. I'm really enjoying (my time with) all of the boys as well. All of the coaches have been really good for my development, especially Ash with his insights into how I can improve my game."
Schache shares a house close to Whitten Oval with teammates Brad Lynch and Bailey Dale.
"I'm just living around the corner from the club. The house is clean, everyone's doing their part. It's been good."