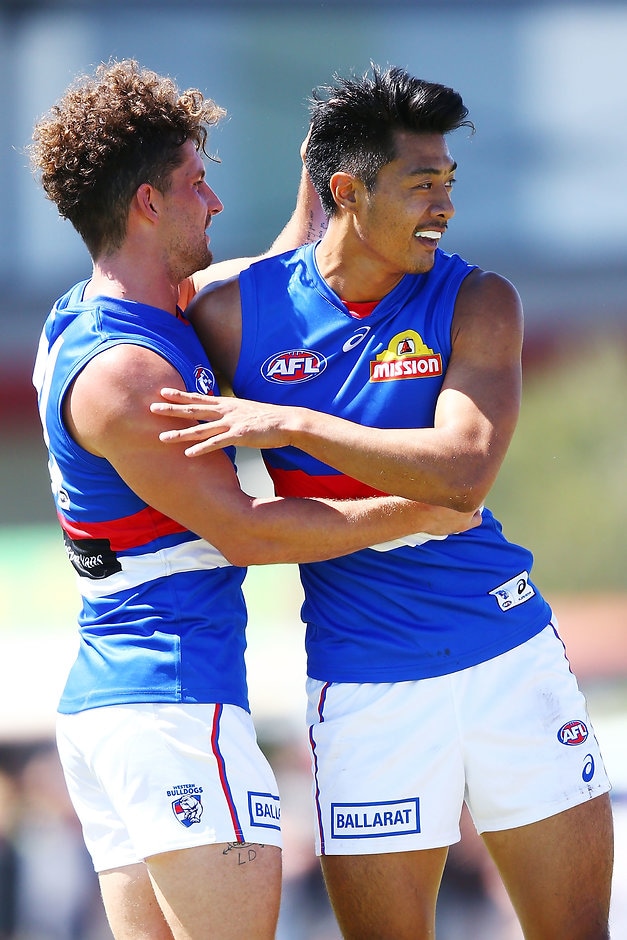 Tom Liberatore may be a Charles Sutton medallist, a premiership player and when fit, one of the premier in-and-under players in the competition, but one thing he has always been is a Bulldogs fan.
It's that side of him that he's getting used to again as he recovers from an ACL injury suffered back in March.
Liberatore appeared on episode six of the Freedom in a Cage podcast, and gave a bit of an insight what it would be like sitting next to the 26-year-old at the footy.
"It sort of feels like I'm back watching as a supporter again," he said. "Initially, it felt like I was a kid again watching it.
"I'm a bit nervous, a bit angry, a very angry watcher. (I'm very) bias, (and) very one-eyed.
"I think it's similar to how I play."
As a player still very much in the game, he said he watches his teammates with a certain level of empathy.
"I think you're a bit more empathetic as a player because you know how it is, he explained.
"Strategically if something goes wrong – they're not trying to ruin the game plan or whatever – you sort of watch it more emotionally rather than strategically."
You can find the podcast and subscribe to it on iTunes, TuneIn Radio, and AudioBoom, or simply by searching "Freedom In A Cage" in the search section of any of these podcast platforms.

Contact the Freedom In A Cage team on Twitter by using #FreedomInACage.