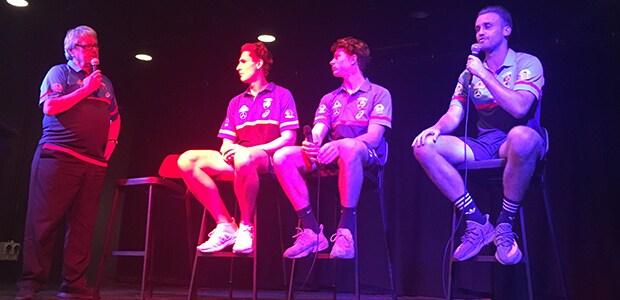 Join us at the last Inside the Kennel event for 2018 and help us in welcoming the new players to our incredible club. This is a unique opportunity for Bulldogs fans to hear from recruiting staff and new recruits while enjoying a delicious two course meal (drinks at bar prices).
Panel members to be announced shortly.
Date: Tuesday 11th December 2018
Location: The Yarraville Club
Time: 6:30pm – 8:30pm
Price:
Social Club Member $60 p/p
Western Bulldogs Member $70 p/p
Non Member $80 p/p
Child $35 p/p
Tickets on sale now, click here to buy. For further information contact events@westernbulldogs.com.au or call 9680 96312.