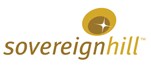 Australia's foremost outdoor museum, Sovereign Hill re-creates Ballarat's first ten years after the discovery of gold in 1851 when thousands of international adventurers rushed to the Australian goldfields in search of fortune.
Sovereign Hill is a not-for-profit, community-based organisation, employing over 350 people, and supported by over 250 volunteers.
Sovereign Hill never stands still! There is always something new to see and do. Our commitment to product improvement, authenticity and value-for-money family entertainment has established Sovereign Hill as an internationally renowned cultural tourism attraction and a regular winner of tourism and museum industry awards.
To read more: http://www.sovereignhill.com.au/