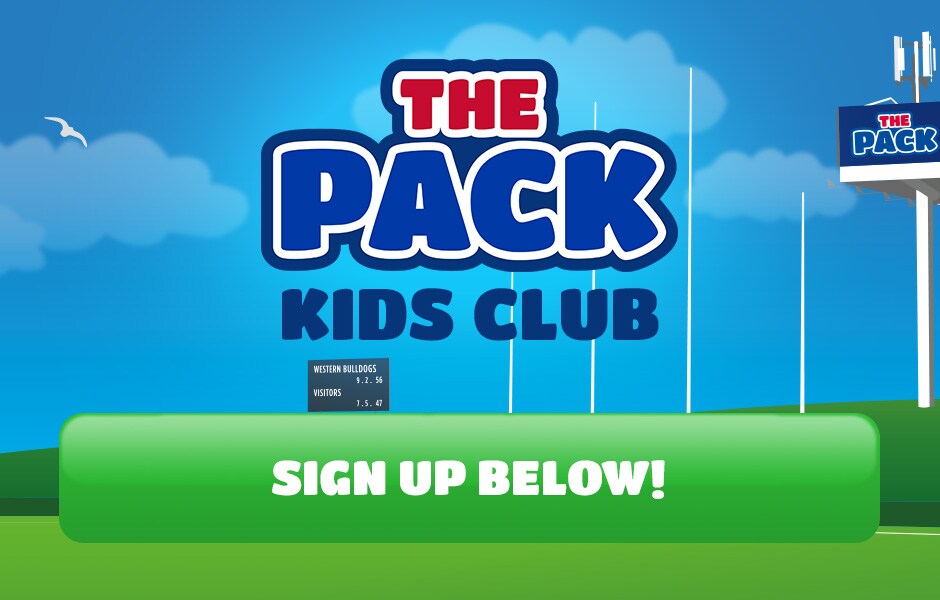 Sign up to The Pack Kids Club today! It's FREE to join for kids under the age of 15 and includes a great range of benefits including:
Ticket Offers
A Kids Club Passport with exclusive offers and discounts to be used through the year
The Pack E-News including lots of fun Bulldogs content
Exclusive Kids Club deals and competitions
We would love to have you join our kids club in 2019, just provide your information below and we will get in touch with you via email in the coming weeks.
MOBILE USERS: Are you viewing this page on a mobile device? Click here to view, and complete your details, on a mobile friendly form.