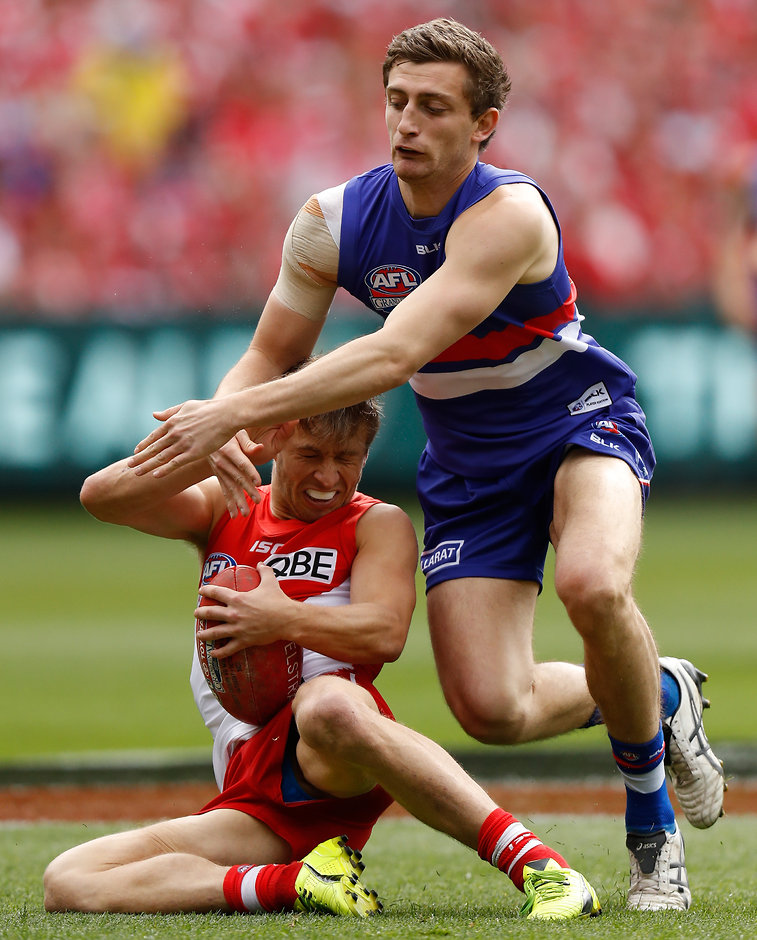 Season in short

Fletcher Roberts didn't make an appearance at senior level until round 6 against North Melbourne due to an injury interrupted preseason, but would play 18 of the next 21 games, including a standout performance down back on Preliminary Final day.
The 196cm, 90kg Roberts has the size and athleticism to go with the AFL's monster forwards, and can't be faulted for effort - the 23-year-old ranked 20th in the League for one-percenters per game.
In fact, since round 16 against Richmond, Roberts led the side in seven of the ten games he played, finishing second or third in the remaining three.
His most consistent season yet and will only improve with another preseason under his belt.
The stat mattered
Roberts' 18 games was a career high.
What they said
"I had a bit of a slow preseason with operations last year but I tried to stay positive off the back of that and just focus on playing as many games as I could and try and find that consistent form that I've been striving for for a couple of years.
"I think a full preseason is really going to help me pursue the improvement areas that I really want to work on.
"I want to grow the offensive side of my game and make sure I have a good tank to explore those areas so I get my hands on the ball a lot more, and become [more of an] intercepting mark player."
Gram of the year
Only just pipped his face swap with Lin Jong. Extra points were awarded for making fun of himself.