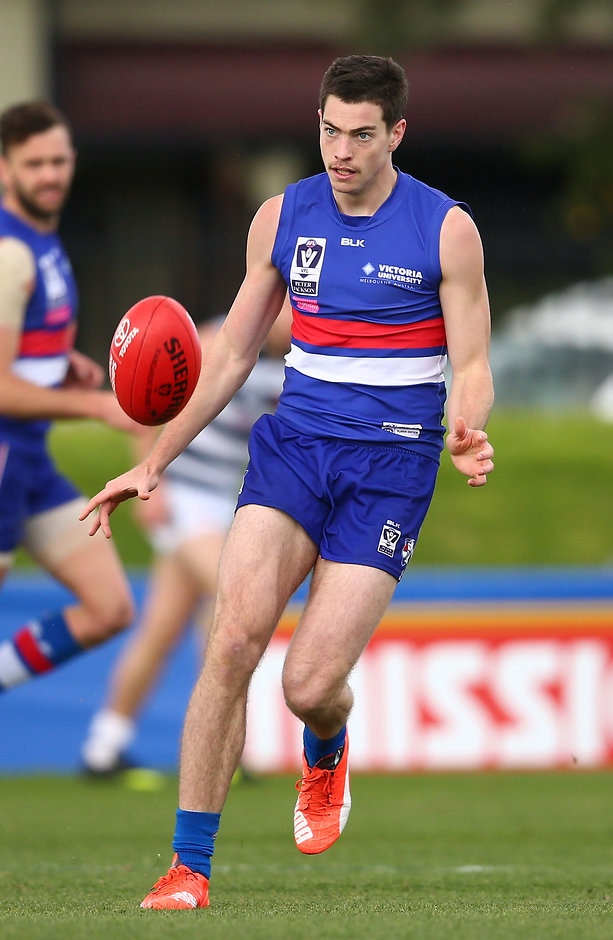 Season in short
Averaged 18 disposals and four marks across 22 games for Footscray this season, and was a member of the Club's 2016 premiership side.
Quick, agile, and lethal on both sides of the body, Lynch showed rapid improvement as the season went on.
Deceptively tall, yet still slight, will benefit from another preseason in the gym and on the track.

What they said
"It's been a big season for me, especially for a first year. It's been a real rollercoaster the more I think about it. I was a little inconsistent at first but when the second half of the season come around I kicked into gear and every game I felt better and more comfortable.
"From round one there were quite a few areas I had to improve on and now it's come down to about three areas specially. But still I'm putting work into every area because you always want to get the best out of yourself as every player does.
"I'm really looking forward to coming back bigger and better."
Gram of the year
Every day is Father's Day down at the Dogs.