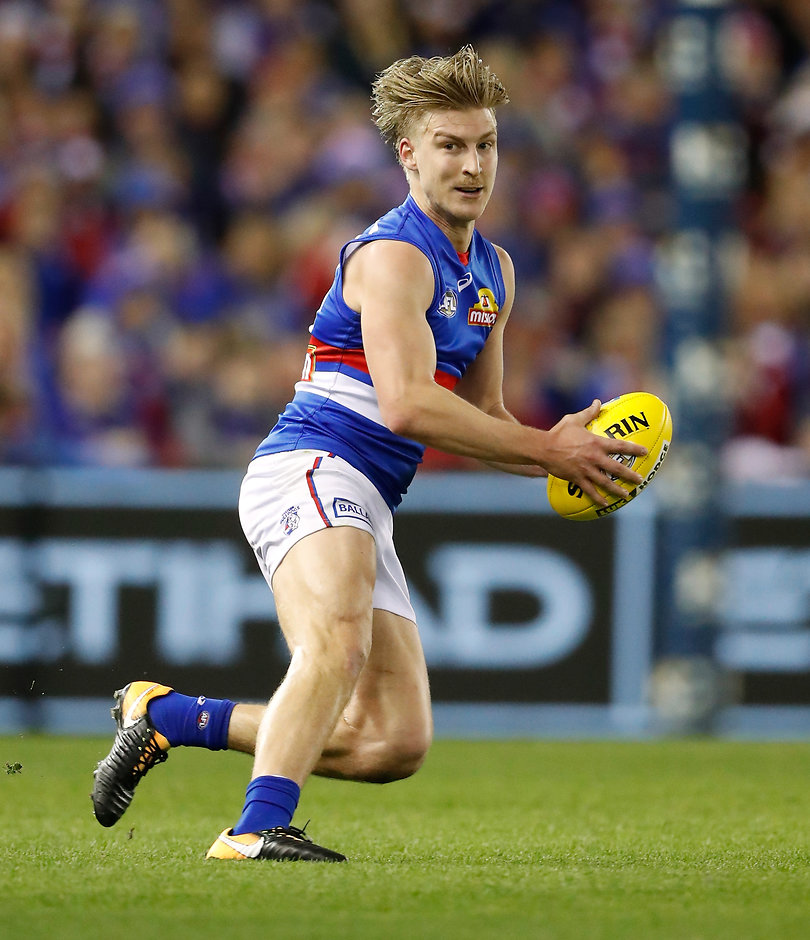 By his own admission the 26-year-old had an inconsistent start to the 2017 season before finding some of his best football in the second half of the year.
Biggs collected 27 disposals against Gold Coast in Round 18 and 29 against the Bombers in Round 19, also picking up 11 marks and gaining 555 metres off of half back.
He followed up with a 24 touch, five mark and four tackle performance against Brisbane the following week, firmly restabilising his place as a key member of the Bulldogs back six.
Notched up his 50th game for the Club in Round 21.
Stat that mattered:
Had a career-high seven rebound 50s against the Bombers in Round 19.
What they said:
"A bit of inconsistency early kept me out of the team for a couple of weeks but to play 16 games, the majority of them the second half of the year, was promising.
"I knew when we were down a few backman I had to play a bit taller – so at times I played on some taller players as well as smalls. That's something I worked on and got it going towards the end of the year a bit better.
"This pre-season I'll be looking to work on the same and also I think my decisions with the ball, we can do a lot better off the half backline, it sort of kickstarts what goes on up the field as well. There's a lot of that on us, so being as good as I can with the ball (will be vital)."
- Shane Biggs, September 2017