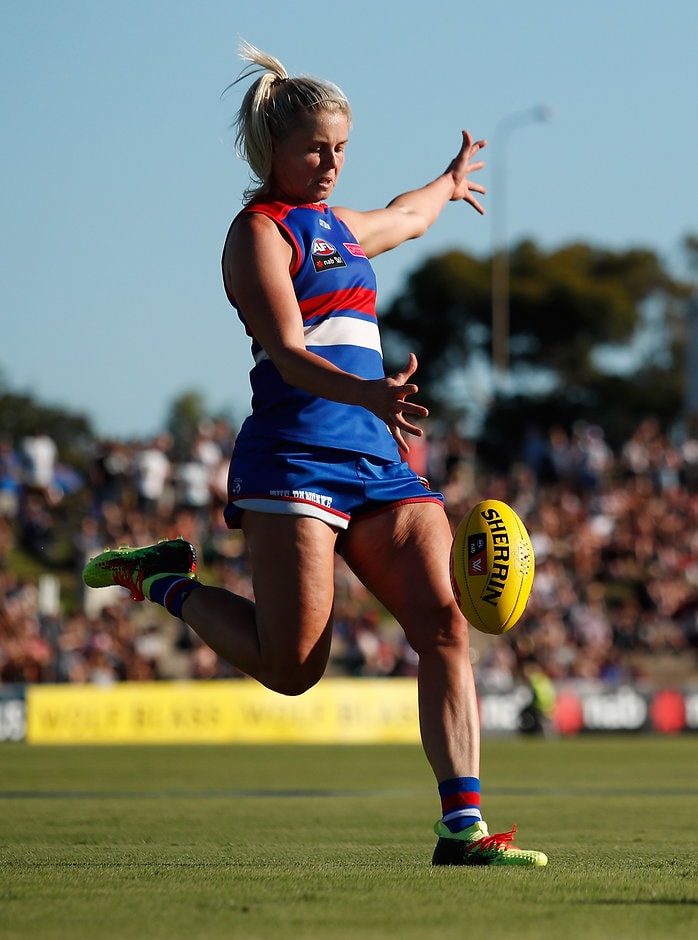 Western Bulldogs captain Katie Brennan has accepted a reprimand after being cited by the Match Review Panel following a review of the weekends' game.
Brennan was charged for rough conduct on Stephanie Cain during the fourth quarter of Sunday's match. The incident was assessed as careless conduct with low impact and was classified as a one-sanction.
For the AFLW competition, a player can accept a reprimand with an early plea. Separate to changes made to the MRP for the AFL competition in 2018, the player can appear before the Tribunal without a financial cost to the club, but would risk a one-match sanction.
Teammate Bonnie Toogood was also cited but cleared for contact with Ashlee Atkins.