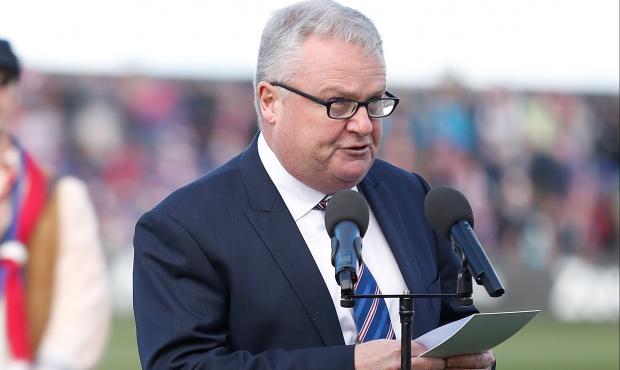 Thursday's announcement by the Victorian Government, which will pave the way for the redevelopment of VU Whitten Oval, represents the most important thing to happen off-field since the 'Fightback' rally of 1989, according to club president Peter Gordon.
The Club has acquired a key parcel of land at the southern end of VU Whitten Oval for the Club to develop, as well as a $5 million grant from the Andrews Government to improve football facilities with an emphasis on women's change rooms, toilets, a scoreboard and TV quality lighting for future AFLW home games.
Victoria University Whitten Oval precinct development
"It's the most important day off-field for the Club since we had the rally to save the Club in 1989," Gordon told Triple M on Friday.
"There's always been that nagging fear what's this all going to mean, and the economic rationalists wanting to reduce the number of Melbourne clubs and we were always a target.
"It struck me last night that as of yesterday, and the deals that Gil (McLachlan), assisted by Ed (Eddie McGuire), and that Dan Andrews have been able to achieve (mean) that no boy or girl that barracks for the Bulldogs will ever grow up with that fear."
The Club has been working on a master plan for the redevelopment of the precinct for some time and Thursday's announcement is an important forward.
Pleasure doing business, @DanielAndrewsMP 🤝 #RealStrength

📰 - https://t.co/vl7GIpKjet pic.twitter.com/tdcFVT6p1W

— Western Bulldogs (@westernbulldogs) April 12, 2018