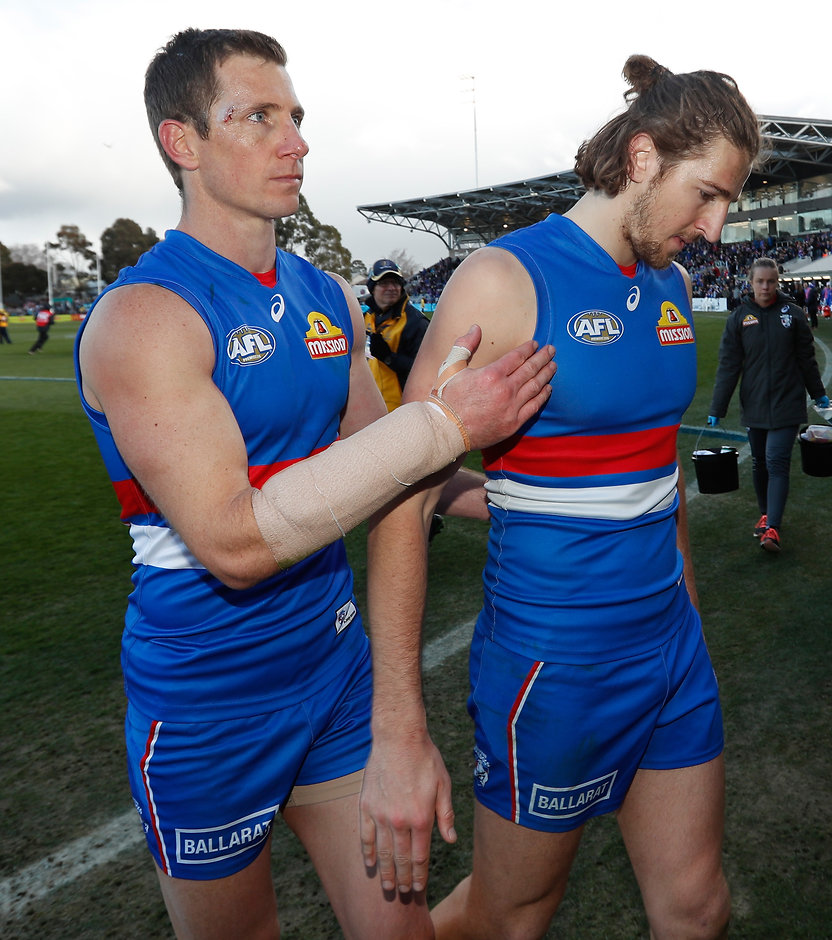 Marcus Bontempelli says Dale Morris continues to be an inspiration to him and his teammates as the 35-year-old gets set to return to football this weekend after suffering a serious knee injury during the pre-season.
The two have played four seasons together so far but have yet to share a field in 2018, but with Morris receiving the all clear to play if he gets through training this week, that day is getting closer.
"I'm not sure at what level yet he'll be playing but he's incredible. His mentality throughout every setback he's had has never changed," Bontempelli told RSN on Tuesday.
"He's really created a reputation off the back of his hardness and resolve.
"His mentality to stay upbeat despite the challenges he's faced, has been something I've learnt and admired so much about Moz."
Bontempelli said Morris' presence on and off the field has helped galvanize the playing group.
"It's a great thing for him to now be sensing that he's coming back and ready to play because he had some injury issues last year as well and got interrupted again.
"I just know he's hanging to get back out and play with the boys again. He's so connected to the group and everyone looks up to him so much, but, he's just a great person for us to want to play with.
"It's massive for him."