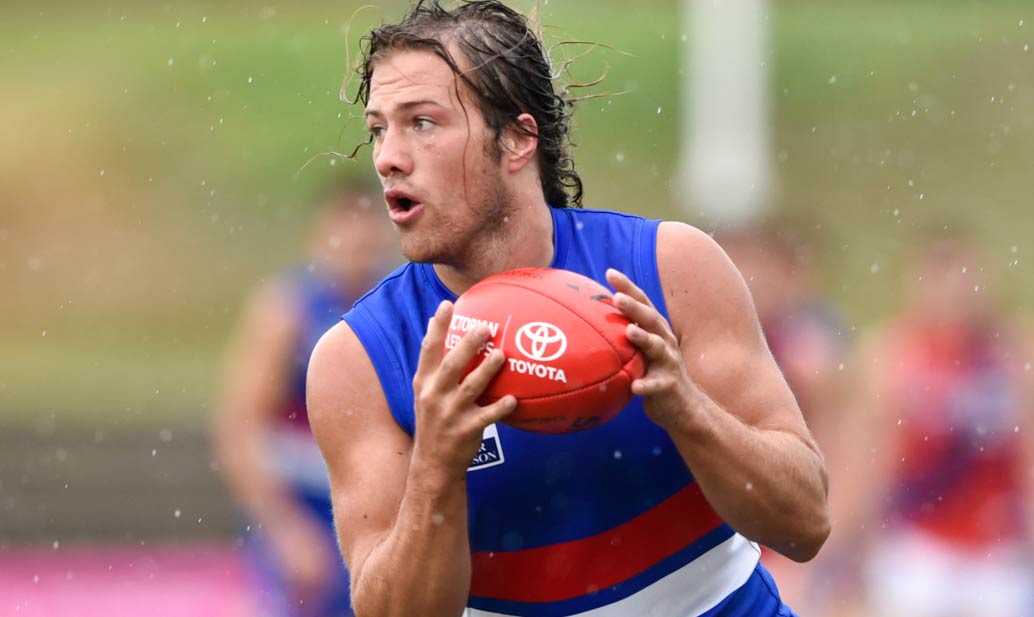 This Saturday the Footscray Bulldogs will take on Coburg at Piranha Park for FightMND and AFL Victoria's Sockit2MND round.
After the success of Monday's Big Freeze 4, AFL Victoria have partnered with FightMND to further raise funds and awareness for Motor Neuron Disease research.
To donate to FightMND, visit fightmnd.org.au or provide a gold coin donation upon entry to this Saturday's game at Piranha Park.
VFL Round Eleven
Coburg v Footscray
Piranha Park, Coburg
Saturday 16th June, 2pm
Match Day Ticketing
Footscray Members: $5
Adults: $10
Concession: $5
Children (15 years and younger): Free
Getting there
Visit the Public Transport Victoria website to plan your journey by clicking here
Membership
A Footscray Bulldogs membership gives you access to all home matches the Footscray Bulldogs play at VU Whitten Oval. Membership also receive a VFL membership card.
Adult: $60
Concession: $50
Junior: $40
Click here for more information.
Social Media
Follow @FootscrayVFL on Twitter for live updates throughout the match