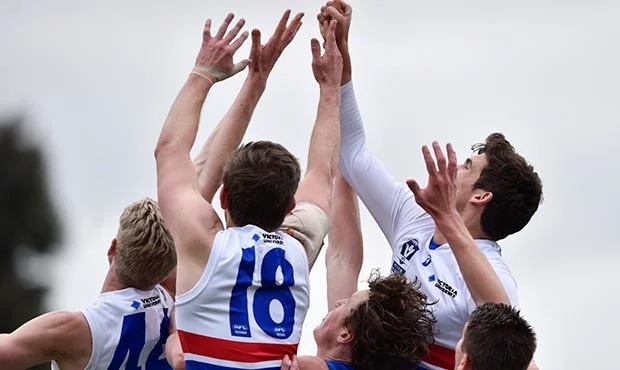 A five-goal Bomber blitz to start the second half quickly ended any hope Footscray had of securing the four points on Saturday, the Dogs falling 45 points short of the Dons on a cold and wet afternoon at Windy HIll.
Led by 20 first half touches from Mitch Honeychurch, the Dogs headed into the main break level, before the Dons kicked away, setting up a must-win clash with Port Melbourne next week at the kennel.
Co-captain Monfries (Two goals, 11 disposals) was handy in the forward line early, booting two goals in the second term, while midfield duo Honeychurch (28 disposals, four tackles) and Will Hayes (23 disposals, five tackles) got more than their fair share of the ball.
Big men Tim English (One goal, four marks) and Tom Campbell (10 disposals, four marks) got the upper hand in the middle of ground, while Roarke Smith (12 disposals, four marks) looked comfortable in his first game back from concussion.

Footscray will take on the seventh placed Borough from 11am at VU Whitten Oval in the final round of the 2018 PJVFL season.


Footscray: 1.1 4.7 4.7 4.16 (40)

Essendon: 2.6 4.7 9.11 12.13 (85)

Best: Olsson, Honeychurch, Nash, Prudden, Monfries, Dalgleish

Goals: Monfries 2, English, Tashevski-Beckwith 1
Disposals: Honeychurch 28, Hayes 23, Dalgleish 19, Nash 16, Sullivan 15