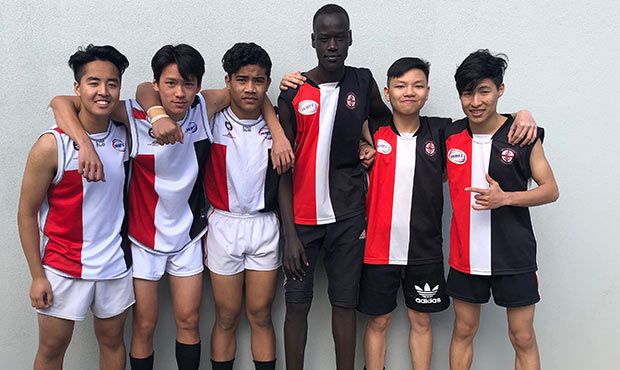 Quang Huynh knows all too well the extraordinary role Australian Rules football plays in bringing people together, regardless of their background.
The Western Bulldogs Community Foundation staff member has introduced and taught newly arrived migrants Aussie rules football.
Some of these players were involved in the Western Bulldogs' Leaders of the West team, which competed at the Towards Zero Unity Cup earlier this season, and are now suiting up for the North Sunshine Football Club in the WRFL.
"We've had seven boys come through. Four from a Vietnamese background, one from Samoa, one from South Sudan and another from Pakistan, so it's a good mix.
"Their progression has been really quick. I think that's because the club made them feel so welcome, so part of the family."
The story of these young men has strong synergies with new Australian film, The Merger, where a footy team recruits refugees to make up the numbers, but it ultimately takes the community on a journey of change.
"With every football club there is a family culture," said Huynh.
"These boys come from pretty rough backgrounds (but) coming to training, seeing how the club works, how it's a big family - it's given them a sense of (living in a new country) what a community is like and I think the boys have really embraced it.
"It's why they come to training – they're the first one there and last one to leave. Football gives them that sense of community and belonging somewhere.
"Football has really accelerated it and made them settle in faster."