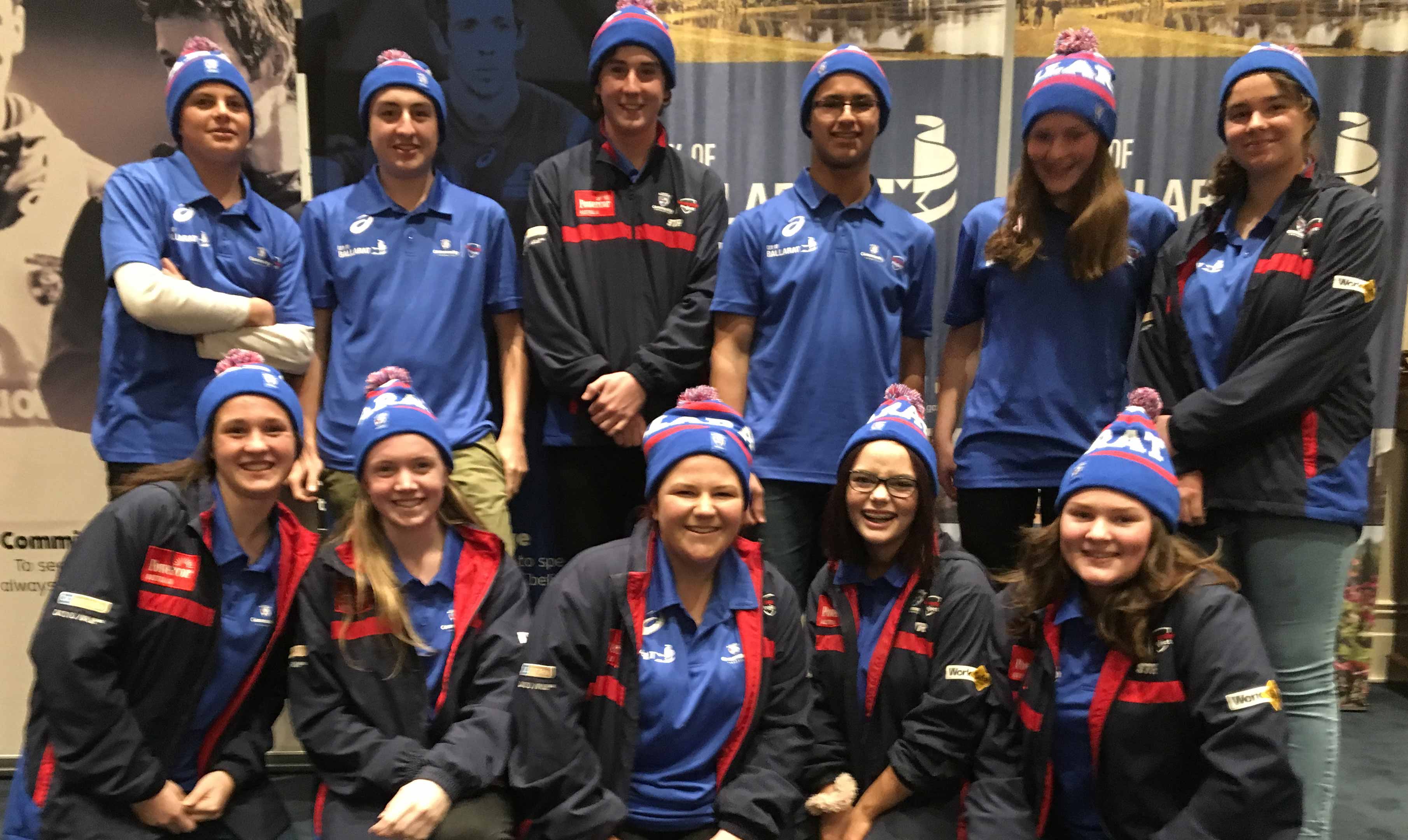 The Western Bulldogs Community Foundation's Leadership Project has drawn to a close for 2018.
This year saw 120 students complete the intensive six-month program, with each of the 13 sites celebrating their graduation last week.
Ballarat Leadership Project participant Joe Freeman spoke to the graduation attendees about his first experience with the Club's community program.
"At school, we are always told that we should strive to be leaders in our community. However, between classes, assemblies, lunches and recesses, we don't have much time to learn exactly how to be one or what qualities we should strive for and nurture," said Freeman.
"When I was told about the program, and how it is a great opportunity to learn and develop leadership skills and become more aware of the real issues within our community, I knew I had to apply and cross my fingers that I would get in."
With a focus placed upon skills such as leadership, teamwork, communication, goal setting and resilience, the Leadership Project aims to inspire today's youth to become social leaders in their own community.
"The Leadership Project has enabled us to develop leadership skills that are so useful and imperative in the professional world," said Freeman.
"Skills such as social awareness, gratitude and empathy, are all things that young adults and teens like us can only find in programs like these."
With the aim to encourage social connections between likeminded young people, the Leadership Project also involves regular mentoring sessions from key leaders in the community.
"Perhaps the most important aspect of this program, is that it has given kids like us the chance to hear stories from other people who have been through what we are experiencing now," said Freeman.
"This program has given us the belief that we can face anything and overcome every obstacle that lies in our way, which is why programs like these are so worthwhile."
The Western Bulldogs Community Foundation's Leadership Project is delivered across 13 locations including, Maribyrnong, Brimbank, Hobsons Bay, Moonee Valley, Melton, Moorabool, Ballarat, Golden Plains, Hepburn, Pyrenees, Ararat, Mildura and Glenelg.
For more information about the Western Bulldogs Leadership Project and to find out how to apply for 2019, click here