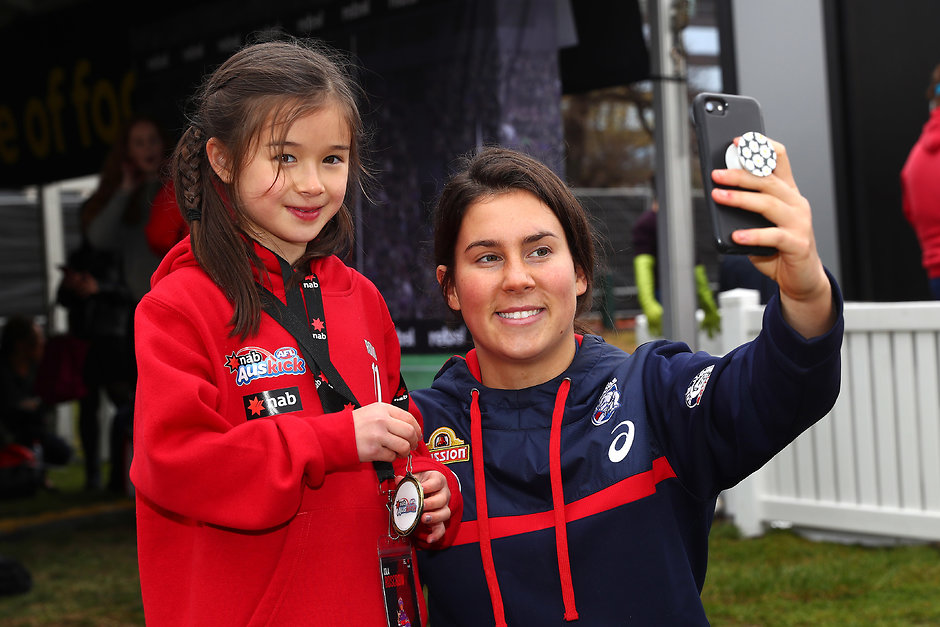 Western Bulldogs AFLW defender Libby Birch is headed to this year's Fitness Show at Melbourne Convention and Exhibition Centre, on Sunday October 14th.
Arriving at VU Whitten Oval as a cross-code rookie ahead of the 2017 season, Birch enjoyed a breakout 2018 where she collected a NAB Rising Star nomination and Rebel Sport's Young Leader award.
Offering insight into her training standards and personal goals, Birch told westernbulldogs.com.au that she is looking forward to sharing her health and fitness journey with others at this year's Fitness show.

BUY NOW | Use the discount code AFLW to get your Fitness Show ticket to meet AFLW Premiership defender Libby Birch.

"It is a huge focus for me to not only keep my body fit, but my mind fit and rested to ensure I can be a happy and focused person," Birch said.
"After moving from elite hockey to netball and now to AFLW, it is very clear to me that experience in strength and conditioning, mental visualisation and repetition is key."
Picking up a football for the first time only two years ago, Birch said that she aims to share how she kept on track to reach the highest level of women's football in such a short period of time.
"It's just over two years since I kicked a footy for the first time and I can't wait for season 3 as I keep growing with our team at the Bulldogs," said Birch.
"I'm loving my footy and the Bulldogs' team environment. Regardless of what exercise we do and at whatever level, it's just so important to be enjoying our own heath and fitness."
To hear from Libby at this year's Fitness Show, head to fitness-show.com.au to secure your ticket.
To purchase discounted tickets until Friday 12th October, click here or add the code AFLW at the final checkout.