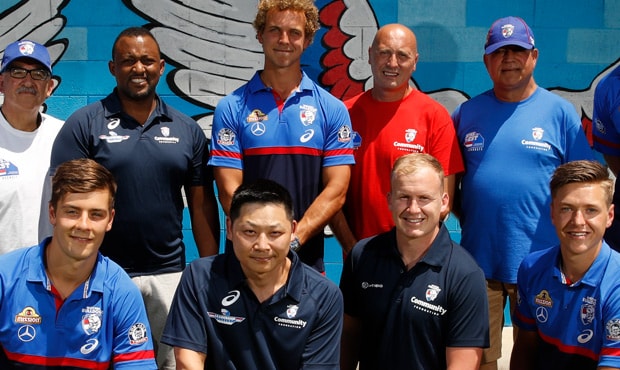 Reaching new heights this year, Western Bulldogs midfielder Josh Dunkley enjoyed a solid 2018 season.
Awarded the Tony Liberatore Most Improved Player award, while landing fifth in the Charles Sutton Medal count, Dunkley's impressive work rate did not go unnoticed.
However, it was Dunkley's outstanding effort off the field which has seen him achieve new goals, while reaching out to members of the community.
Working alongside the Western Bulldogs Community Foundation as an ambassador, Dunkley has developed a framework for first to fourth year Western Bulldogs players to become more involved in the Club's community programs.
Speaking to the Club's young players on various occasions throughout the year, Dunkley has driven player and participant interaction across the Sons of the West, Daughters of the West, Leadership Project and Ready, Settle, Go programs.
Western Bulldogs Community Foundation General Manager Kashif Bouns said that Dunkley's efforts throughout the year have exceeded all prior expectations.
"For Josh to put so much time and effort into the Foundation's programs while working tirelessly to be at his physical best this year is truly inspiring," said Bouns.
"Our Foundation staff and participants have been so grateful for Josh's help, and we can't wait to see what we can create in the future with further integration from our Club's talented group of players."
For more information about the Western Bulldogs Community Foundation's programs, click here.