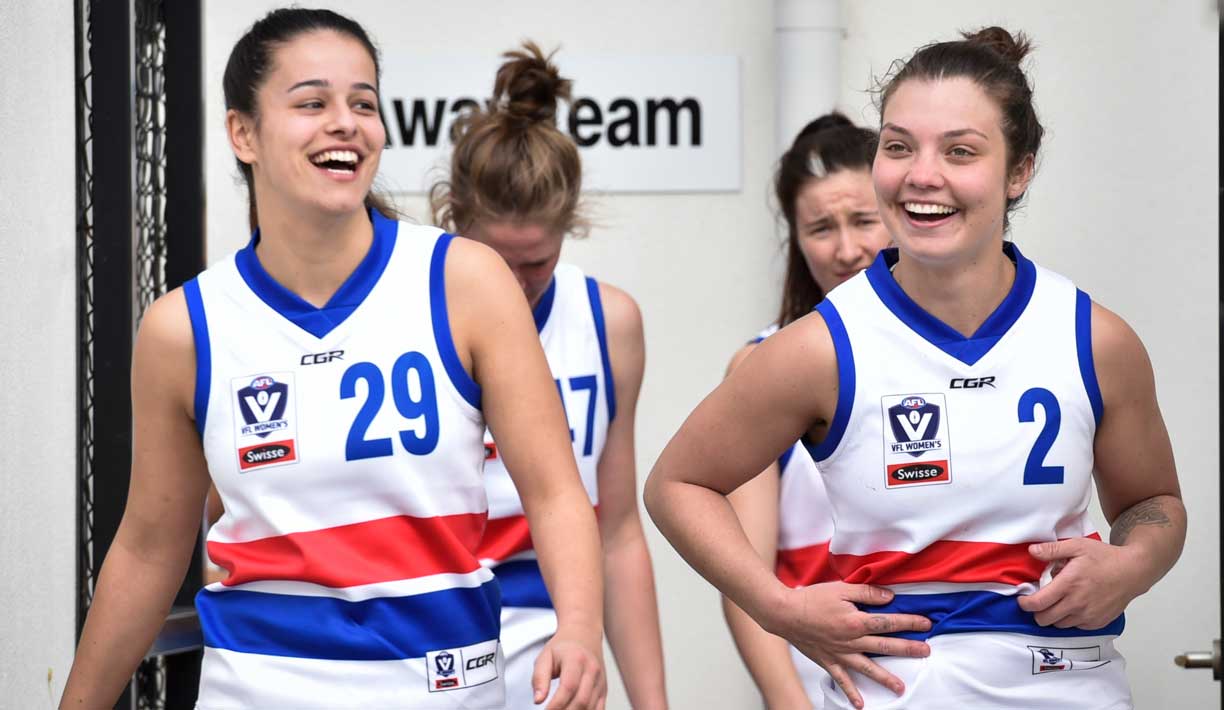 The Western Bulldogs are holding a talent search to find the next crop of VFL Women's players ahead of the 2019 season.
Recently entering the VFL Women's competition, the Western Bulldogs are looking to strengthen their VFLW list after a solid inaugural season.
Western Bulldogs General Manager of Women's Football Debbie Lee said that the Club are looking to recruit talent who can complement their existing talented list.
"We strongly encourage registrations from athletes with football experience, but also athletes with experience in other sports at club level as a minimum," Lee told westernbulldogs.com.au
"Many of our AFLW premiership players have crossed over to football from other sports such as netball and hockey, so we're keen to open up our VFLW pathways to community footballers, as well as cross code athletes."
"Our VFLW program places a strong emphasis on individual player development focusing on fundamentals. Our integrated approach with both VFLW and AFLW programs provides a great learning platform, which aims to grow players both on and off the field". Lee said.
To register for the Western Bulldogs VFLW Talent Search, please complete the form below.
Registrants must be 17 years or over to successfully apply.
Date: Friday 23rd November
Time: 6.30pm
Venue: Victoria University Whitten Oval