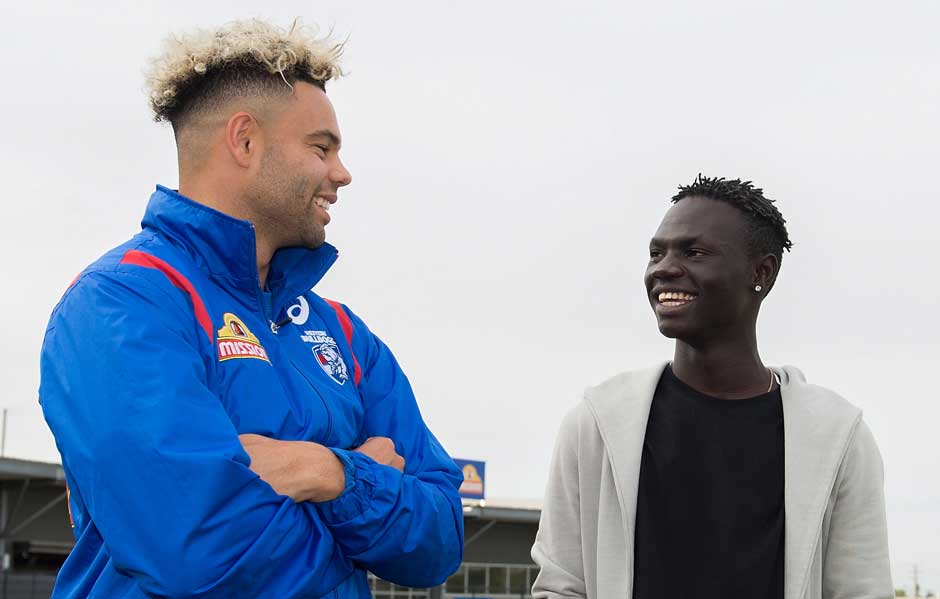 The Western Bulldogs Community Foundation's Diversity and Social Inclusion stream is set to launch 'GOAL', a mentoring program for young African Australians.
Aimed at supporting the community to improve engagement, employment and training outcomes for African Australian youth aged 14-18 years, the GOAL program was borne from the Club's African Action Plan developed earlier this year.
The focus – which has been developed through a co-design process and community consultation – is on a mentoring approach to support each participant's personal development and goal setting. The GOAL program also aims to create social capital in connecting young people with successful Western Bulldogs players and mentors from the broader western region of Melbourne.
If you or someone you know are interested in being a part of the program and making a change in a young person's journey, please click here for an e-copy of the Goal Mentoring Program information & registration. Limited places are available.
To apply as a mentor, please click here.
To apply as a mentee, please click here.