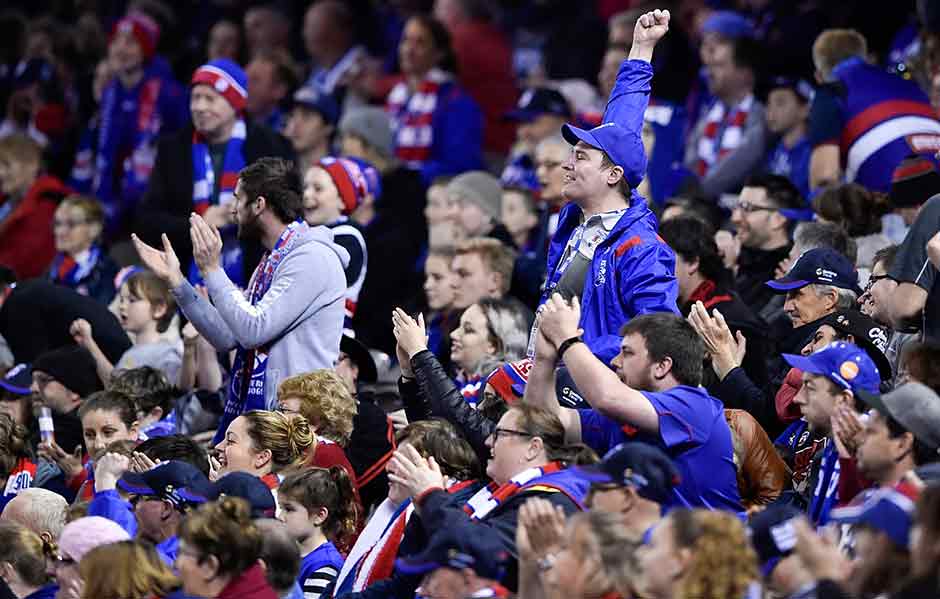 The Western Bulldogs have announced a total profit of $18.094 million for the financial year ended October 31, 2018.
The result comprises a Profit before Redevelopment Activities of $2,207,274 and a Profit from Redevelopment Activities of $15,887,059.
The financial result is up from $1.643 million in the previous year, and is the fourth straight year the Club has posted a profit (before redevelopment activities and asset write-offs) in excess of $1 million.
DOWNLOAD THE 2018 WESTERN BULLDOGS FINANCIAL REPORT
The profit from redevelopment activities is derived from the recognition in the Club's accounts of the value of the freehold land assigned to the Club by the State of Victoria at the Whitten Oval precinct, income from the redevelopment grant received for the upgrade of the VU Whitten Oval facilities for AFLW and includes expenditure related to redevelopment activities as detailed in the financial report.
The financial outcome elevates the net assets of the Club to a total of $45.8 million, with cash available of $7.9 million (up from $3.9 million in 2017). The Club remains in a position of having no bank debt.
"This is an outstanding result, which everyone at our Club should be proud of given their own individual contributions," said Bulldogs' CEO Ameet Bains.
"We would like to thank all of our loyal members, staff, players and Board for their continued hard work, and our various football, corporate and community partners for their unwavering support.
"This result was achieved with a reduction in competitive balance funding from the AFL.
"It also came after an unprecedented increase in revenue from the Commercial Partnerships arm of the organisation, which achieved revenue in excess of $12 million for the first time.
"In particular, we are proud we could celebrate 10 years as a major partner with Mission Foods, and welcome Mercedes-Benz Vans as our principal partner.
"While we saw an overall loss in membership numbers last season, we are encouraged by significant increases in AFLW and Ballarat membership categories – important strategic objectives for the Club - which helped drive overall membership revenue to $7.59 million.
SIGN UP AS A WESTERN BULLDOGS MEMBER FOR THE 2019 SEASON
"The Club continues to invest heavily to support its impactful suite of community programs, which deliver crucial outcomes in a number of streams, throughout the western corridor of Melbourne and Victoria.
"We are extremely pleased with the Club's financial position, but remain acutely aware of the need to grow our revenue streams to fund an expected increase in costs across the business over the next few years.
"The Bulldogs' Board and executive are working to carefully plan our exit from gaming machine ownership, as well as plan for costs associated with the ambitious plans we have for the redevelopment of VU Whitten Oval and the broader Whitten Oval precinct, one of the most exciting projects in the Club's history.
"We encourage our members and partners to take the time to both read the 2018 Financial Report and to listen to the Club's podcast, which provide more detail and context to today's exciting result announcement."