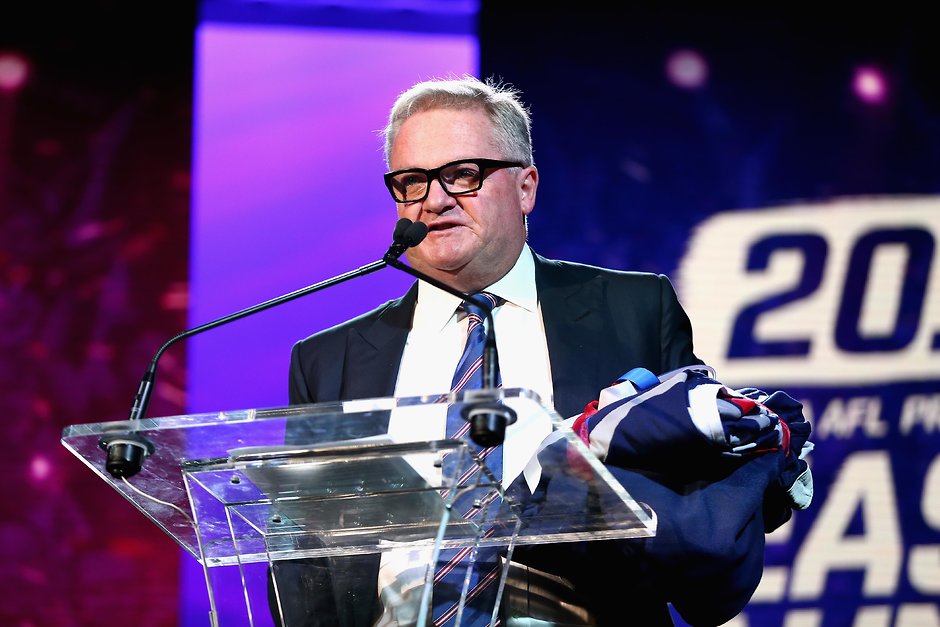 Western Bulldogs directors Mark Evans and Levent Shevki were re-elected unopposed at the Club's 2018 Annual General Meeting at VU Whitten Oval on Wednesday evening.
Evans and Shevki had come to the end of their three-year terms on the board, and in accordance with the Club's constitution, it could allow new nominations for director positions.
With no new nominations forthcoming, and the pair offering themselves for another three-year term, the board was able to maintain continued stability heading into 2019.
Bulldogs President Peter Gordon was also re-elected for a further three-year term, and fellow director Jerril Rechter for a further one year.
The Club's recently announced financial results were officially tabled at the AGM, confirming the total profit for the year ending October 31, 2018 of $18.094 million, comprising of Profit before Redevelopment Activities of $2.207m and a Profit from Redevelopment Activities of $15.887m.
The Bulldogs also awarded five players and administrators with life membership of the Club – among them premiership players and recently-departed duo Luke Dahlhaus and Jordan Roughead for reaching the 150-game milestone.
Also honoured for contributing 10 years of service to the Club were General Manager of Football Chris Maple, Football Administration Manager Kathryn Oliver and Retail Operations Coordinator Michele Thomas.
Gordon re-affirmed the Club's commitment to its presence in Ballarat, praising the strength of the partnership with the Daniel Andrews Labour Government and reiterating the financial benefits associated with bringing AFL football to the region, while acknowledging the Club was working hard to rectify some of the issues it has faced with member access and amenities at Mars Stadium.
He also confirmed the Club's intention to rid itself of its gaming machines assets, with a view that revenue-raising opportunities which come from the Whitten Oval precinct redevelopment will help cover the gap in the revenue raised from gaming.
He said the Club's master plan for the redevelopment was being developed and will be unveiled to members and fans in 2019, and would see a reimagining of the precinct to bring it into the 21st century in terms of elite football facilities and the creation of a community hub for people of the west.