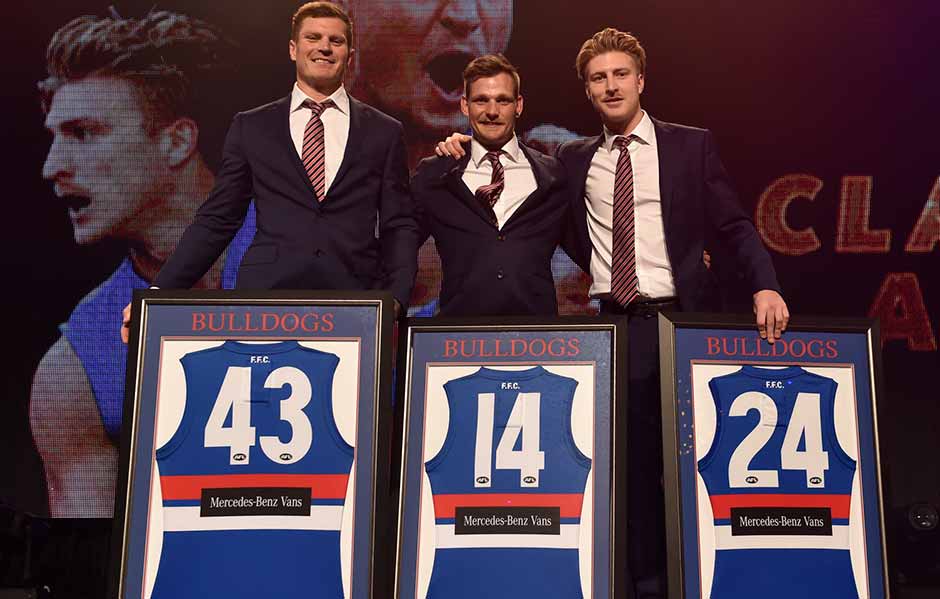 The Western Bulldogs said goodbye to three of its much-loved heart and soul players in 2018.
Clay Smith, Jack Redpath and Shane Biggs hung up the boots, to the dismay of the hoards of Bulldogs fans who revelled in their feats, both on and off the field.
Some players drift away quietly, bound for the history books, but others linger in the mind because of the impact they created.
Clay, Red and Biggsy fit safely in the latter category.
Smith's career was eventually finished because of a chronic knee injury, after seven years at the Kennel. He endured both the agony of injury and the ecstasy of premiership glory.
In 55 games, he never gave an inch. He fought for every contest. Every opposition player caught in a Clay Smith tackle felt its effects.
He did it all for his team-mates, for the fans, for the jumper.
Redpath was also forced to give the game away because of a knee that simply couldn't continue to compete with the rigours of AFL footy.
His career was cruelled by injury. For a player of his ability, 36 games in six years just isn't fair.
But that takes nothing away from his legacy. Inside the 'four walls', with his magnetic personality, big Red was universally loved and admired.
Biggs was the people's champion. His 2016 finals series (including one of the greatest individual multiple-effort feats in Grand Final history) sticks in all of our minds. We'll never forget.
He left the game at 27, for fresh opportunities. He takes with him a flag, some lifelong memories, and maybe the game's greatest ever Instagram account.
A famous Bulldog trio, forever in our hearts.