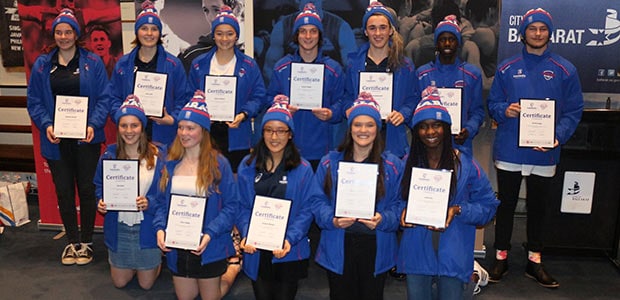 More than a football club - the Western Bulldogs are active citizens in the community. The Club's approach to Ballarat and Western Victoria is no different.
While there is much more to do - The Bulldogs have undertaken a range of activities to start to build an ongoing relationship with the people of Ballarat and Western Victoria in 2015.
Earlier this year, players made over 40 visits to local schools, football clubs and community groups in Ballarat as part of a two day Community Camp. The Camp was followed by the Western Bulldogs v Melbourne NAB Challenge match at Mars Stadium in March which was attended by 10,000 people.
Throughout the year the Club has hosted a range of footy and training sessions in Ballarat including a clinic for 500 school children at Victoria Park and an Auskick Superclinic at Eastern Oval with 250 junior footy fans.
The Bulldogs have also reached out to local business through one on one meetings and local events.

But there is more to come, with the Club set to open a permanent presence in Ballarat to support the delivery of community and school programs and the commitment to play two to three games at an AFL standard Mars Stadium.
The Club looks forward to continuing to work with partners to grow the Bulldogs community to include Ballarat and Western Victoria.