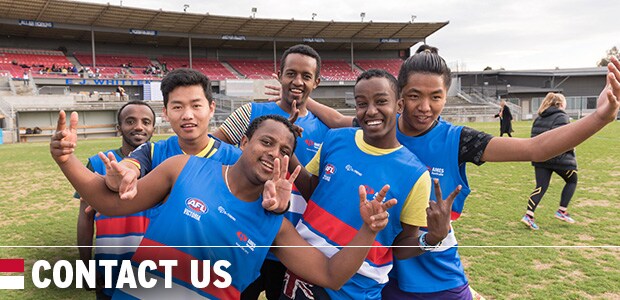 If you would like further information about Western Bulldogs Community Foundation then please get in touch.

We also welcome feedback so if we've helped you through our projects or if you aren't happy with the delivery you've received then please let us know so we can make it right.


Community Foundation Contact Information
Email: foundation@westernbulldogs.com.au
Phone: 1300 46 36 47
Postal Address:
Western Bulldogs Community Foundation,
VU Whitten Oval,
417 Barkly St, Footscray VIC 3011


Program Contact Details
Sons of the West Men's Health Program
Email: info@sonsofthewest.org.au
Phone: (03) 9680 6355.