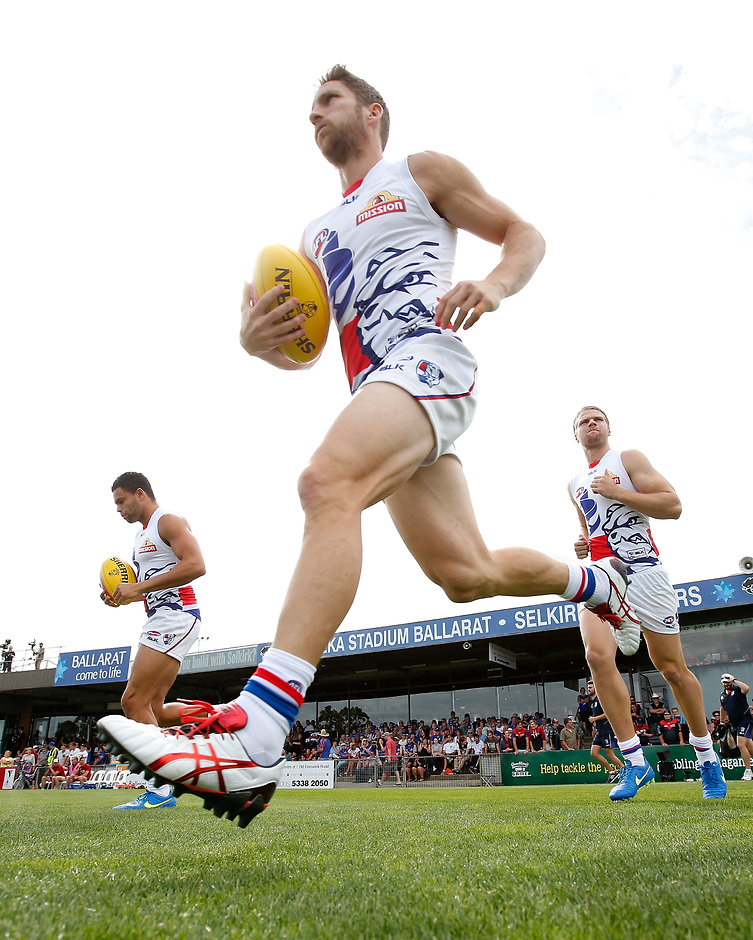 THE WESTERN Bulldogs hope to play an interstate opponent in its first game for premiership points at Eureka Stadium in Ballarat.
The club will ask the AFL to schedule the game late in the 2017 season to ensure the stadium is in perfect shape for the historic encounter.
Bulldogs president Peter Gordon told AFL.com.au he hoped the five-year agreement between the club, the AFL and the state government to play games in Ballarat would turn into a 100-year commitment.
The club will play one AFL game at the stadium in 2017 and two games a season in the following years.
Gordon said anticipation was building for the game.
"That demand for the first game in particular might significantly exceed supply," Gordon said.
"If the opponent is Adelaide, for example, we would be hoping to get people driving from Adelaide and increasing the tourist return for Ballarat. We would be hoping for a strong local interest from the people in Ballarat and we would be hoping for our own supporters from Melbourne to turn up.
"That might produce a result where there is 13,000 [spectators] inside and 30,000 outside."
The Western Bulldogs have employed former player Brett Goodes in their Ballarat office and are represented on several committees relating to the upgrade of Eureka Stadium, which is renowned for having one of the best surfaces for football in the state.
Gordon said the initial redevelopment was just the beginning for what he described as an exciting venture.
"The government understands that if it works as well as we all think it will, there needs to be a phase two to the construction of the stadium," Gordon said.
"The capacity of the stadium is going to need to increase."
But until that upgrade happens, Gordon said the Bulldogs were focused on making sure their current members weren't disadvantaged in any way.
"We need to ensure in our membership offerings for next year everyone understands what they are getting," he said.
"To the extent that we may not able to accommodate every member and every reserve seat holder for the Ballarat game, we must get an adequate replacement game at Etihad Stadium," Gordon said.
He said playing an AFL game in Ballarat was a great opportunity for the Western Bulldogs.
"When you think about it, it is probably going to be one of the hottest tickets in town," Gordon said.
The views in this article are those of the author and not necessarily those of the AFL or its clubs