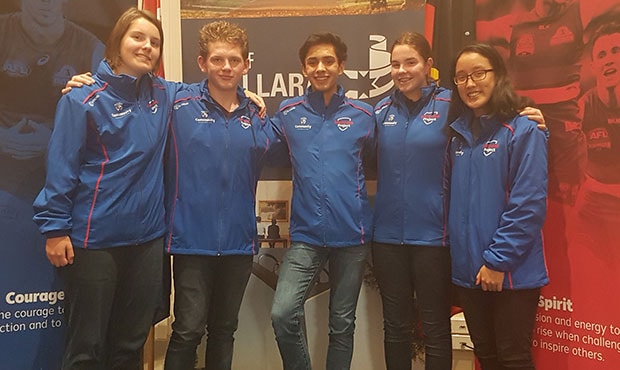 Western Bulldogs Community Foundation Leadership Project students have been rewarded for their impressive work at the 2017 City of Ballarat Youth Awards.
The Leadership Project Care Drive group – made up of Ballarat students Hannah, Riley, Daen, Amy and Leeann – took home the Group Project Award for their homeless care and advocacy initiative.
The students donated 1500 pairs of socks and developed care packages that were distributed around Ballarat via the Soup and Shower Bus services.
Leadership Project student Amy Zuell spoke to the Ballarat Courier about the idea behind group's project.
"People are always quick to donate coats and blankets to the homeless, but no-one really looks at socks," she said.
"We're looking at how to do that now...homelessness is a big issue. We can't fix the whole issue, but we can make a change."
For more information about the Leadership Project, visit westernbulldogs.com.au/foundation