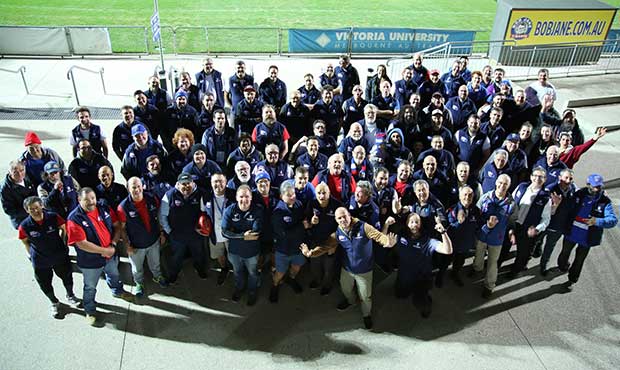 The Western Bulldogs Community Foundation's Sons of the West has drawn to a close for 2018, with 549 men graduating from the program last week.
Throughout each ceremony, participants were presented with their 2018 Sons of the West jumpers, as a reward for kickstarting their mental, physical and social health journey.
Western Bulldogs Community Foundation General Manager Kashif Bouns said that the graduation ceremonies are a great way to build on the success of the program, while further encouraging social cohesion between participants and their communities.
"It's great to see such a high number of men graduate the program in our fourth year," said Bouns.
"Witnessing the social, mental and physical growth in our participants is inspiring, and the pride that we see at the graduation ceremonies is a testament to the hard work put in by our participants and program staff."
Sons of the West will be back in 2019, while Daughters of the West kicks off its second successive year in mid-July.
For more information visit westernbulldogs.com.au/foundation