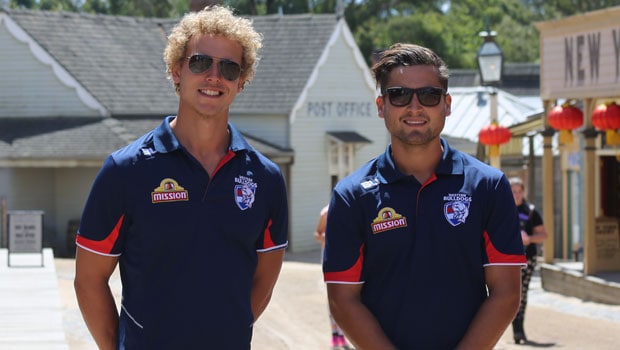 The Western Bulldogs have today announced Sovereign Hill as the Club's junior member partner for 2016.
The partnership will include a 25 per cent off discount for all junior members and their families.
The announcement continues the ongoing relationship between the Club and Ballarat, with the Bulldogs committed to playing games in the region from as early as 2017.
The Club's Ballarat Engagement Manager Brett Goodes said he was delighted with the news.
"We're excited to partner with Sovereign Hill, and we think it's another step in strengthening our ties with the Ballarat community.
"We have over 9,000 junior members and we encourage them and their families to take advantage of this great initiative."
Sovereign Hill CEO Jeremy Johnson said he was looking forward to partnering with the Bulldogs.
"We are delighted to be teaming up with the Western Bulldogs for this very significant community based program.
"We're thrilled with the commitment that the Club has shown to Ballarat so far and we wish them well."
For more information on Western Bulldogs Ballarat or junior memberships, visit http://membership.westernbulldogs.com.au/
This summer, discover why Sovereign Hill was recently voted the 2015 RACV People's Choice for Favourite Regional Attraction and crowned Victoria's Major Tourist Attraction for the second year running. Visit www.sovereignhill.com.au for more information.