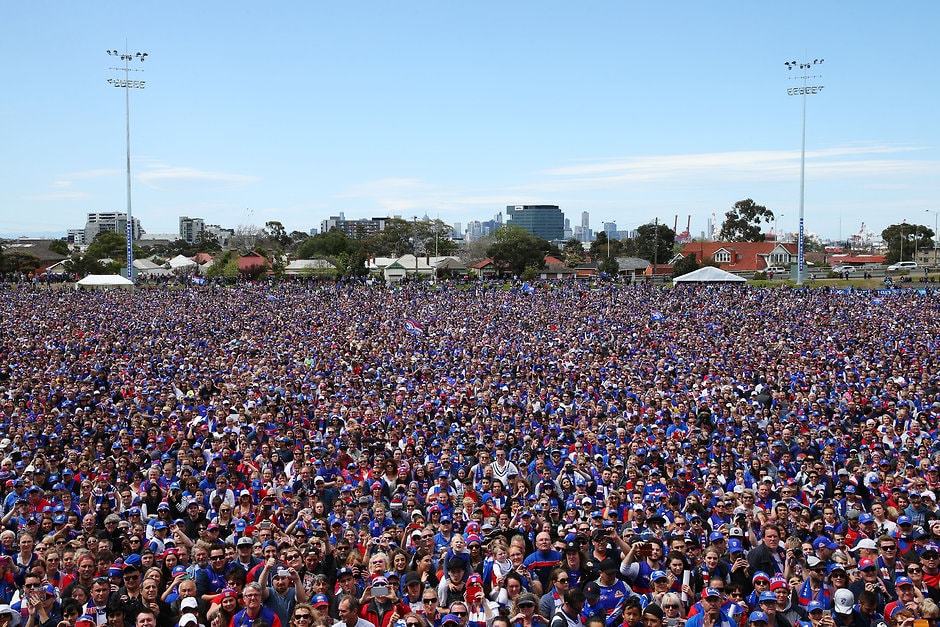 The EJ Whitten Social Club has hit capacity, with a waiting list now opening up for the Bulldogs' grand final ticket guarantee membership.
 


The membership department has been flooded with calls on Monday morning following Saturday's AFL Grand Final triumph, leading to the EJ Whitten Social Club reaching capacity for the first time.
 


In addition to the EJ Whitten Social Club membership add-on, the Charles Sutton Premiership Circle add-on has also reached capacity for the 2017 season, and is no longer available for purchase.



The exhaustion of both membership add-on products takes into consideration members who had upgraded via their membership renewal emails received last week and any members that had contacted the Club prior to noon today, but who may not have received confirmation yet. 
 


A representative of the membership team will be in touch this week with anyone who enquired about EJ Whitten Social Club membership before noon today to ensure they are accommodated.
 


A wait list is now in effect for members still wanting to add the EJ Whitten Social Club to their membership package when places become available.
 
To add your name to the wait list, call 1300 46 36 47.

Members who had the EJ Whitten Social Club or Charles Sutton Premiership Circle in 2016 will be able to renew these packages as part of their 2017 membership.

Current members will have until 5:00pm Friday 9 December to renew their current membership offering.

Should members with these packages choose not to renew before this date, positions will be offered to members on the Social Club wait list.

Wait list registration costs a non-refundable fee of $20.00, which will be deducted from the total cost of the upgrade when a place becomes available.
 


Due to the high interest in membership following the weekend's premiership win, the Club's Membership Services Team is experiencing unprecedented levels of inbound calls, and we'd ask that you please be patient when calling them.

We're currently experiencing on-hold times of 20-minutes, and apologise for any inconvenience that this may cause. The Membership Services Team will address your enquiry as soon as possible.