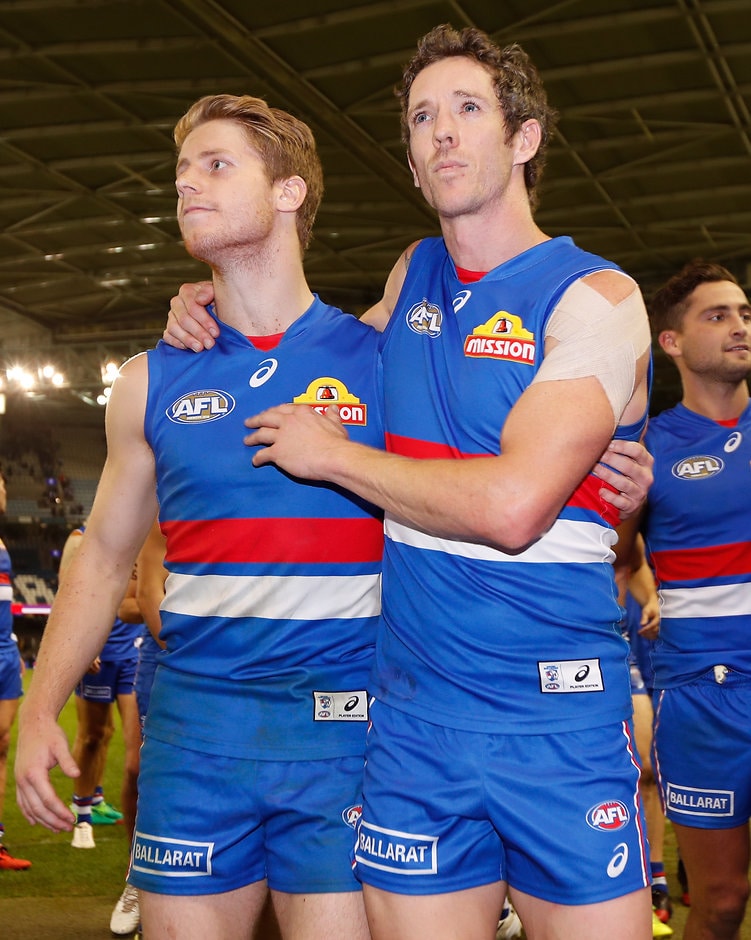 After one win from the last five contests, Western Bulldogs captain Robert Murphy says all is calm behind the walls at VU Whitten Oval this week, as the Club focuses on getting back on the winners list after a lean month of football.
The Bulldogs started the season 5-2 before a run of losses, split by a 40-point win over St.Kilda in round 10, has the Club in ninth place on the AFL ladder with games against North Melbourne, West Coast and Adelaide to come.
"It's funny, the best times at a footy club are when you're on top of the mountain, and when there's a storm brewing outside because that's when all you have is each other," Murphy told SEN on Wednesday morning.
"And yesterday you could sense the noise outside but inside it was calm and methodical."
Murphy, set to return following a hamstring injury either this week or next, said internally the side is focusing on what needs to be done to get the next win and that naturally involves direct feedback among the playing group.
"The thing that I keep coming back to, and we talked about it last week, is about a footy club being like a family. That's what the Bulldogs is to me, that's the environment. But when you say that… we're not a family band," he said.
"It's a ferocious, unrelenting and accountable sport and profession, so there's always tension. 45 players, 22 spots.
"The business model for morale, it's a tough model trying to keep this train on the tracks but we do an incredible job, as do other clubs, but we've got a great spirit at our footy club'
The key for the rest of the season, according to Murphy, is momentum.
"As bad as the loss was on the weekend, and it wasn't a good loss, there was still some stuff in there that you take out.
"Ok, you're just trying to build some momentum. Because this season, if you can get the momentum, get enough wins and get the momentum at the right time of the year you're a chance. "