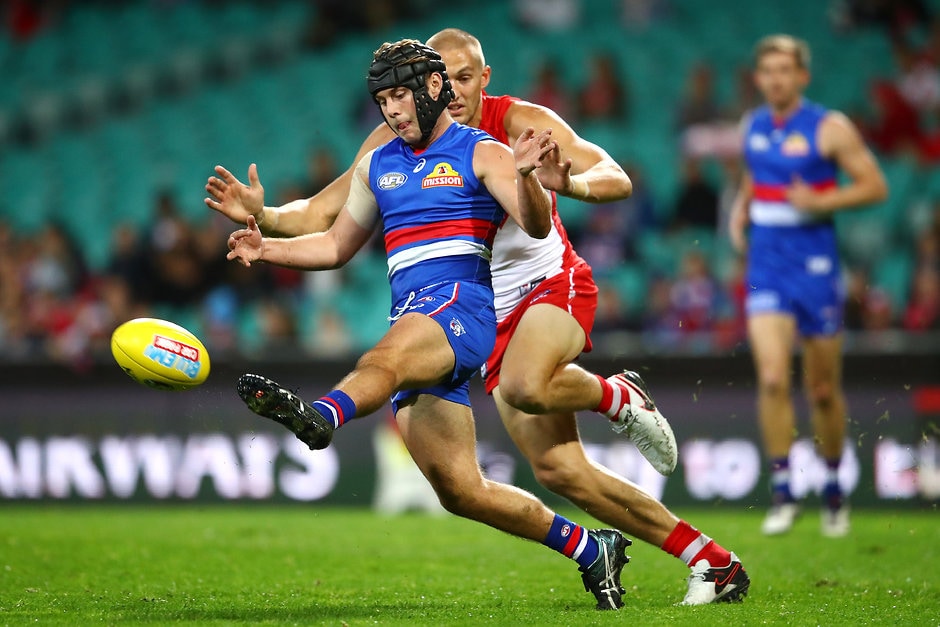 The AFL has confirmed its shortened version of the game, AFLX, will be launched in February next year, a week before the JLT Community Series.
AFL teams have been split into three groups, with the Western Bulldogs scheduled to play in Sydney on Saturday, February 17 in a tournament which also contains GWS, Brisbane, Gold Coast, Richmond and the Sydney Swans.
Adelaide (February 15) and Melbourne (February 16) will host the other two tournaments.

AFLX, a fast and exciting version of Australian Football, is to be played on a rectangular field and aims to showcase the unique and most thrilling aspects of the game to attract new fans.
AFL General Manager of Game Development Andrew Dillon said the confirmation of AFLX was the first step in the launch of the alternative version of the traditional game.
"AFLX has been created to provide us with the options to play a form of the game in places where oval grounds are limited and to showcase our game internationally at a point in the future," Mr Dillon said.
"The decision to hold three individual tournaments during the men's 2018 pre-season period has been chosen to introduce clubs, their players, their fans and the wider public to the AFLX game," he said.
The AFL will continue to support AFL 9s, a nine-a-side non-contact social version of the traditional game, for all levels of participation.
The X in AFLX relates to the roman numeral character for the number ten which is a constant through the alternative version of the game.
Ten quick facts about AFLX
Played on a rectangular field (approx. 70m width x 110m length) with four posts at each end (as per a normal AFL field). Ground markings will showcase X as the centre square and 40m arcs.
Two field umpires, two boundary umpires and one goal umpire at each end of the ground.
Ten players per team, seven on field at all times and three on the interchange bench. No restrictions on player rotations.
10-minute quarters or halves depending on the tournament format.
Free kick against for last touch out of bounds.
Kick-ins from behind the goal line after all scores.
No marks paid for backwards kicks (except in forward 40m area).
Quarters commence with a 'ball up' in the centre and at least two players from each team starting inside the 40m arc.
Free shot from forward 40m arc – directly in front for deliberate rushed behinds.
10-point super goals when goals kicked on the full from outside the 40m arc.
Tournament details:
Thursday February 15
Timeslot to be confirmed
Hindmarsh Stadium – ADELAIDE
Teams competing: Adelaide Crows, Port Adelaide, Fremantle, West Coast Eagles, Collingwood and Geelong Cats


Friday February 16
Timeslot to be confirmed
Etihad Stadium – MELBOURNE
Teams competing: Carlton, Essendon, North Melbourne, St Kilda, Hawthorn and Melbourne


Saturday February 17
Timeslot to be confirmed
Allianz Stadium – SYDNEY
Teams competing: Sydney Swans, GWS GIANTS, Brisbane Lions, Gold Coast SUNS, Richmond and the Western Bulldogs
Further information, including details of an official launch of AFLX, will be provided in the coming weeks along with ticketing details for the Adelaide, Melbourne and Sydney tournaments.