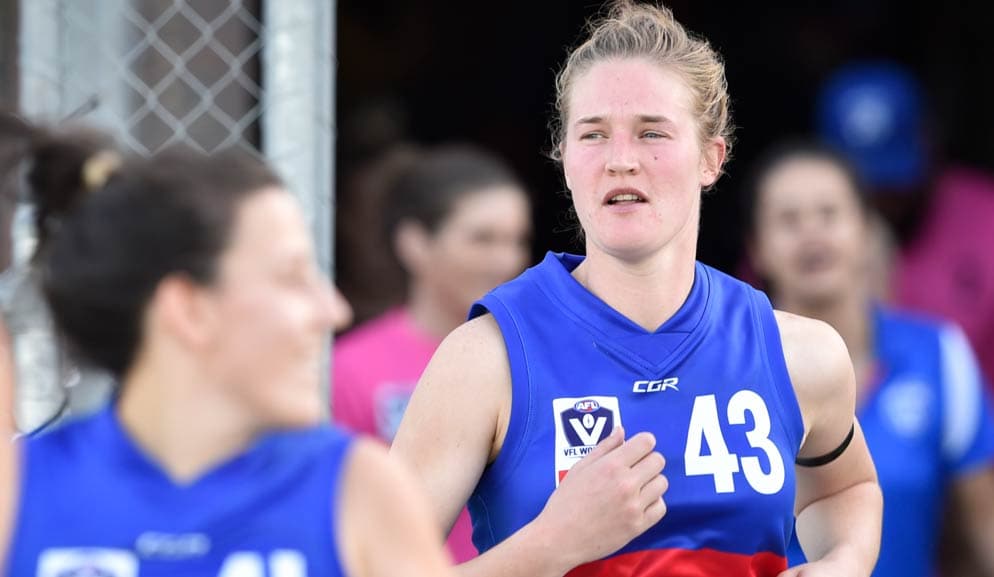 This Saturday the Western Bulldogs VFLW team will take on Williamstown for FightMND and AFL Victoria's Sockit2MND round.
After the success of Monday's Big Freeze 4, AFL Victoria have partnered with FightMND to further raise funds and awareness for Motor Neuron Disease research.
To donate to FightMND, visit fightmnd.org.au or provide a gold coin donation upon entry to this Saturday's game at Henry Turner Reserve, Footscray.
VFLW Round Six
Western Bulldogs v Williamstown
Henry Turner Reserve, Footscray
Saturday June 16, 1pm
Ticketing:
FREE entry
Membership
Support our women's teams with a Western Bulldogs AFLW membership.
Adult: $50
Junior: $25
Click here for more information.
Social Media
Follow @BulldogsW on Twitter for live updates throughout the match
The VU Western Spurs Division 3 team will play a curtain raiser game at 11am, while the Division 1 team will kick things off at 3pm, after the VFLW game.
NFNL Division 3:
VU Western Spurs v Eltham
Saturday June 16, 11am
NFNL Division 1:
VU Western Spurs v Bendigo
Saturday June 16, 3pm