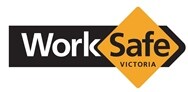 WorkSafe Victoria works with the Victorian community to reduce the incidence, severity and cost to the community of work-related injury and disease.
It has an ultimate vision of workplaces free from injury and disease and work towards this by promoting a culture of safety through its extensive public awareness programs.
Workplace inspectors endeavour to ensure that Victoria's employers and workers receive information, advice and guidance to help them comply with health and safety obligations and a specialist team visits workplaces to ensure injured workers are getting the support they need to get back on the job.
For information on WorkSafe Victoria activities including information on how to make workplaces safer, return to work for injured people, go to www.worksafe.vic.gov.au or call the free and confidential advice line on 1800 136 089.

ComfortDelGro Corporation (CDC) Victoria is a key provider of essential transport services to over twelve million commuters across Victoria each year. Operating from six depots, with a fleet in excess of 440 buses and coaches, and over 750 employees, we link people, places and communities.
CDC Victoria, via its related businesses CDC Melbourne, CDC Ballarat and CDC Geelong, is proudly committed to providing essential bus transport across the Western and Eastern suburbs of Melbourne, and the Greater Cities of Ballarat and Geelong.
In Australia CDC is a major operator of commuter and charter bus services providing not just route services, but reliable and competitive charter services for schools, charities, sporting clubs, and various other recreational groups.
Globally, ComfortDelGro is one of the largest land transport companies in the world. It has a global fleet of over 45,300 vehicles and operates in 7 countries including Australia, the United Kingdom, Ireland, Singapore, Vietnam, Malaysia, and across 11 cities in China, including Beijing, Shanghai, Guangzhou, Shenyang and Chengdu.
CDC Victoria is proud to be a community partner of the Western Bulldogs. Giving back to the communities we serve is a core element of CDC Victoria's ethos. Thus we are delighted to invest in the development, education and wellbeing of society generally, through the Western Bulldogs Community Foundation and its various programs.
For more information on CDC Victoria please visit www.cdcvictoria.com.au.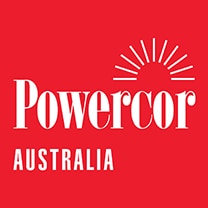 CitiPower and Powercor, among Australia's largest electricity distribution networks. Own and manage the poles and wires that deliver electricity to more than a million homes and businesses in Victoria. Responsible for the quality and reliability of electricity delivered to customers within these two networks.
Powercor partner with WB, Next Generation Academy, and Community Foundation with the focus on increasing their footprint within the western community, with a focus on employee and community engagement.
A key focus for Powercor is the internal promotion of the partnership to their employees, and employee involvement in community programs.
They have 12 regional depots (including Ballarat), and one CBD location/office.
2019 focus will be on connecting Powercor with members of our Community programs for them to gather research for their Vulnerable customers campaign, targeting customers who struggle with electricity finance issues.