Dacland is a well-established and award-winning developer with an enviable reputation for creating quality communities that offer residents a real sense of place.
Established as a family business in 1999, Dacland are known for their signature communities incorporating beautifully landscaped open space, real housing choice and leading edge urban design.

Dacland's industry leadership was officially recognised in 2013, winning the Urban Development Institute of Australia's (UDIA) Award for Excellence as Victoria's Best Residential Community Development over 250 lots.
Dacland has a strong presence in the west, with King's Leigh in Werribee, Rothwell in Tarneit, Wynbrook in Wyndham Vale and Manzeene Village in Lara.
Driven by the knowledge that their work has a legacy, Dacland acknowledges their role in shaping the footprint of Melbourne's future.
Every resident deserves to enjoy their place in a Dacland community, firmly believing that their obligation as a developer is to design and build each community so that it comes together in the best possible way.
For more information, visit www.dacland.com.au






The Victorian Responsible Gambling Foundation works with key groups to anticipate, minimise, and where possible, prevent gambling-related harm in Victoria.

This includes health professionals, the gaming industry, government, researchers, community and sporting organisations.



The foundation provides a range of services to people affected by gambling, and runs community education campaigns to ensure people know where they can get help and raise awareness about responsible gambling. 



More than ever our fans, members and players are exposed to sports betting advertising through the media, new apps and technology. 



As a leader in our community, Western Bulldogs has a responsibility to protect supporters of the sport from harm, particularly reducing the exposure of our young fans to sports betting promotion. 



To help achieve this, we've signed the Responsible Gambling Charter which means we are refraining from making sponsorship deals with sports betting companies. 



Through our partnership we're encouraging fans to remember the passion, not the odds. 

For more information about the Victorian Responsible Gambling Foundation, click here.

When Garry Johnson, Managing Director of Burson Automotive commenced business in 1971, he started out by distributing a range of automotive chemical products to workshops and service stations in his 'Cash Van'.
Today Burson Automotive employs over 920 team members in 81 Auto Parts stores across Victoria, New South Wales, Tasmania, Queensland and Northern Territory which predominantly focus on servicing the automotive trade and retail customers with their product needs.
A 135-year old brick manufacturing company located in Ballarat. With a rich family history, and a purpose to help build great homes.
The business remains proudly privately owned by the Selkirk family and has built a reputation throughout the building and construction industry as a progressive, contemporary and trusted partner and supplier of high-quality products.
Selkirk has partnered with the Western Bulldogs to strengthen connection with the Ballarat community and to build a network of like-minded business, individuals and stakeholders.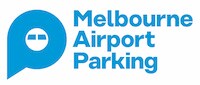 Melbourne Airport provides a range of convenient and affordable parking options for people visiting the airport.
Value Car Parks
Long term Car Parks
Premium At Terminal Car Parks
Melbourne Airport Parking has aligned with the Western Bulldogs to promote and provide accessible travel parking options for those travelling to follow the Bulldogs, or for trips in their professional or personal time.