For over 30 years, Protea Foods has been supplying South African expats and Australian converts with delicious biltong products.

What started as humble beginnings in a small delicatessen in Church Street, Brighton in Victoria, Protea Foods has now become Australia's premier and leading supplier of biltong and other South African smallgoods.

Biltong is a delicious naturally air-dried beef snack. It's packed full of protein, energy and flavour. It's been enjoyed by South Africans for centuries and today, enjoyed by Australian's across the country.

We have numerous biltong products in many mouth-watering flavours to be enjoyed at the football, outdoor activities hikes, or simply as a snack.

Protein Punch by Protea Foods has been specially developed for athletes or fitness conscious people to supplement their protein intake to achieve their goal of a lean and toned body.

Made from lean, premium, and locally sourced Australian beef, slowly marinated and air-dried, Protein Punch is tasty, low in fat and high in protein.

Protea Foods is the proud official supplier of Protein Punch to the Western Bulldogs.

For more information on Protea Foods, visit proteafoods.com.au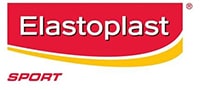 As one of the internationally leading companies for skin care Beierdorf are close to consumers, offering them compelling, innovative products. Elastoplast is one of the universally trusted brands under the Beiersdorf family of brands, along with NIVEA, and La Prairie.
With more than 130 years of experience in skin care and one of the world's most modern research centers, Beiersdorf stands for innovative and high-quality cosmetic products.
With a reputation built around high quality products and exceptional service, it is easy to place trust in Elastoplast as the Official Supplier of Sports Medicine Products of the Club.
Working in a field where player performance needs to be optimal at all times, whether at training or on game day, the Club endeavours to ensure that access to the best products in the market. Beiersdorf products and the Elastoplast brand is for anyone in the sports medicine industry, from amateur athletes and clubs to professional's athletes and physiotherapists.

A premium Australian sportswear brand, 2XU (pronounced Two Times You) has grown to become one of the most technical sporting apparel brands in the world; driven by a relentless obsession to advance human performance through the development of world-leading performance-enhancing compression garments.
It's no secret that football is a tough sport on the body and to perform at your peak week after week you need the proper foundations, including the right training wear.
2XU compression garments take athletes beyond what they thought possible; enabling them to train smarter, recover faster and perform better. 2XU's point of difference is a unique fabric combination that is light, flexible, powerful and durable that delivers physiological benefits to the athlete.
Now present in 71 countries around the world, 2XU has graced the bodies of multiple world champion athletes and has formed powerful alliances and partnerships across numerous sports world-wide.
2XU is at the forefront of global sports compression wear and a leader in converting scientific, independent, evidenced based research into the world's best performance-enhancing sportswear.
Elite athletes rely on 2XU every day and we're proud to be the compression supplier of the Western Bulldogs.

The Musashi business remains renowned for offering a full spectrum of sport nutrition solutions sourced from the highest quality ingredients.
Part of the Vitaco Health Australia brand portfolio – the largest natural health supplement and specialist food and beverage manufacture in Australasia serving global markets.
Driven by an obsession to innovate with scientifically supported and proven products, Musashi prides itself on assisting the performance needs of athletes from the elite to the everyday level - helping you to defy your limits!

Mani Sports & Fitness Australia was founded in 1989. Located conveniently in Braybrook, Victoria they are residents of the West.
They are importers and wholesalers, supplying top-quality exercise equipment and fitness products. Not only do Mani provide a vast selection of exercise products and workout equipment, they also supply a huge range of products to retail brands.
Mani Sports have partnered with the Bulldogs to provide our elite players with the best equipment to train. They currently supply the team with an extensive range of boxing equipment, gloves to punch bags, as well as tackle bags.