For over 30 years, Protea Foods has been supplying South African expats and Australian converts with delicious biltong products.

What started as humble beginnings in a small delicatessen in Church Street, Brighton in Victoria, Protea Foods has now become Australia's premier and leading supplier of biltong and other South African smallgoods.

Biltong is a delicious naturally air-dried beef snack. It's packed full of protein, energy and flavour. It's been enjoyed by South Africans for centuries and today, enjoyed by Australian's across the country.

We have numerous biltong products in many mouth-watering flavours to be enjoyed at the football, outdoor activities hikes, or simply as a snack.

Protein Punch by Protea Foods has been specially developed for athletes or fitness conscious people to supplement their protein intake to achieve their goal of a lean and toned body.

Made from lean, premium, and locally sourced Australian beef, slowly marinated and air-dried, Protein Punch is tasty, low in fat and high in protein.

Protea Foods is the proud official supplier of Protein Punch to the Western Bulldogs.

For more information on Protea Foods, visit proteafoods.com.au

A premium Australian sportswear brand, 2XU (pronounced Two Times You) has grown to become one of the most technical sporting apparel brands in the world; driven by a relentless obsession to advance human performance through the development of world-leading performance-enhancing compression garments.
It's no secret that football is a tough sport on the body and to perform at your peak week after week you need the proper foundations, including the right training wear.
2XU compression garments take athletes beyond what they thought possible; enabling them to train smarter, recover faster and perform better. 2XU's point of difference is a unique fabric combination that is light, flexible, powerful and durable that delivers physiological benefits to the athlete.
Now present in 71 countries around the world, 2XU has graced the bodies of multiple world champion athletes and has formed powerful alliances and partnerships across numerous sports world-wide.
2XU is at the forefront of global sports compression wear and a leader in converting scientific, independent, evidenced based research into the world's best performance-enhancing sportswear.
Elite athletes rely on 2XU every day and we're proud to be the compression supplier of the Western Bulldogs.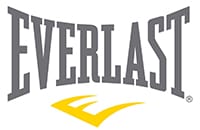 Everlast is the undisputed world leader in fight and fitness equipment and the brand of choice for boxing champions throughout history. Over the decades, Everlast has progressed from being a purely boxing and mixed martial arts (MMA) brand to a world-class fitness and lifestyle brand with vast appeal. We live by a code of authenticity, strength, dedication and individuality. It is this ethos that we breathe into every product and relationship that we create.

Everlast is proud to be an official partner of Western Bulldogs Football Club and look forward to a long and successful partnership.
Greatness is within.

Click here to visit the Everlast Australia website.