Victoria University (VU) has a longstanding partnership with the Western Bulldogs. We are situated in the Bulldogs' heartland – six of our nine campuses are in Melbourne's west. In 2013 the Footscray Bulldogs' home ground was renamed Victoria University Whitten Oval.
Our partnership is based on a shared commitment and vision for Melbourne's western region that sees links between sport, health and social wellbeing, and has at its heart a mutual commitment to the development of the west.
VU is one of only a few Australian universities to offer courses in both vocational education (TAFE) and higher education – from certificates and diplomas to degrees and PhDs.
Through our flexible course options and strong academic and personal support, we provide learning opportunities for students from diverse cultural, socioeconomic and educational backgrounds.
We have a growing national and international reputation in sport, exercise science and active living. Our wide range of sport courses, partnerships with elite sporting organisations and world-class facilities makes VU an Australian leader in sport education.
For more information visit www.vu.edu.au

ASICS is at the forefront of the world performance sports market as undisputedly the leading running shoe brand for enthusiasts and professional athletes alike.
Not solely a footwear brand, ASICS develops apparel products with both the athlete and supporter in mind, and aims to produce an array of products to fulfil not only technical training and match day garments, but also apparel to a superior quality for lifestyle and supporters ranges.
ASICS is unmatched for technical superiority and rigourous quality. These standards have put the company in good stead since 1949 and will remain hallmarks of the brand as it innovate sand develops well into the 21st century.
ASICS continues to grow their association with national and international teams and athletes, as well as continue to provide superior apparel and footwear to everyday consumers.
Visit www.asics.com.au for more information on ASICS.




As one of the fastest growing Councils in regional Australia, Ballarat offers a great lifestyle and great opportunities.

Renowned for its beautiful parks, broad tree-lined streetscapes, cultivated European gardens, and heritage architecture of national significance and international interest, Ballarat is home to over 100,000 people and services a regional popular of over 40,000.

With a projected population of 142,002 by 2031 (source: Victoria in Future 2014), Ballarat's projected growth rate is higher than that forecast for Melbourne and the state of Victoria.

As the thriving regional capital of Western Victoria Ballarat offers premium job opportunities, world-class education (including three universities), affordable housing, exciting restaurants, cafes and retail options, accessible community and health services, a great lifestyle and a lively arts scene.

With more than 800 staff, the City of Ballarat is one of Ballarat's largest employers, delivering more than 100 services to the local community.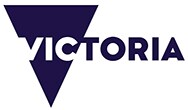 Visit Victoria is the State's primary tourism, business and major events company that creates, curates and communicates Victoria's inspiring experiences to maximise visitation.
Visit Victoria competes globally in tourism marketing and event procurement (major, business and regional events) to deliver the greatest number of visitors to the State of Victoria and to derive the highest value possible from their stay.
We also play a lead role in partnering with international and domestic event organisers and community groups to attract, develop, market and build strategically aligned events that highlight a regions attributes, infrastructure and facilities.
These events provide crucial economic opportunities for hard-working communities, whilst boosting Victoria's credentials as a global events destination.



The workers compensation mutual have been working to help Australians get their lives back after workplace injuries for the past 100 years and will commence services in Victoria on 1 July.
EML work collaboratively and constructively with workers and their employers to deliver the best injury claims management services and sustainable return to work outcomes.

EML shares a natural affinity with the Western Bulldogs and their commitment to supporting not only their players and members, but also for being champions of change in their community.

EML has been helping people get their lives back for over 100 years, the Western Bulldogs have built a proud heritage of representing their Club members and supporting the western region community over many years.