Priceline Pharmacy is dedicated to helping women look good, live well and feel great. With 440+ stores nationwide, we're dedicated to women and ensuring that all of their health and beauty needs are covered - whether it's the latest trends, expert advice or great offers.
As a brand for women, we demonstrate that our support extends beyond offering the best products and services. We are 100% Woman meaning we are committed to supporting the health and wellbeing of every woman and her family. Partnering with the Western Bulldogs in the AFLW enables us to help promote an active and healthy lifestyle for women everywhere.
For more information visit www.priceline.com.au




At Bob Jane T-Marts we have a total commitment to effectively serve the motorists of Australia with a level of service beyond their expectations, using the highest quality products and at the most competitive price.
As an independent Australian business, Bob Jane T-Marts has a national network of franchised and company owned tyre retail stores, making us Australia's largest independent tyre retailer. Together with our extensive range of tyres, we stock a broad range of wheels and reliable batteries for passenger vehicles, 4WDs, vans and light trucks. Our expert wheel alignment and wheel balancing services use the latest in computerised technology, making sure Bob Jane T-Marts keeps you on the road for longer.
Embracing over 50 years of experience, Bob Jane T-Marts remains the most trusted name for tyres, wheels and batteries in Australia.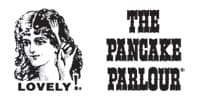 Having been part of Melbourne's dining experience since 1965, The Pancake Parlour first came to the West in 1989 - just a stone's throw from Whitten Oval at Highpoint, where they currently open 24 hours flippin' up our LOVELY sweet and savoury pancakes and crepes.
In 2015, The Pancake Parlour expanded further west at Pacific Werribee's new shopping precinct, which showcases a modern new style and restaurant design continuing on the tradition of providing a unique culinary experience.
As a family business, The Pancake Parlour is driven on delivering high standard food and drinks that would be served at home, which is why all menu choices are made in-house resulting in a lovely tasting experience. Equally as important is service, which is delivered by friendly and vibrant team members in a fun-filled environment, leaving lasting impressions with Melbourne, interstate and international food lovers.
The Pancake Parlour's partnership with the Western Bulldogs continues a long-standing connection with the community, particularly in women's sport, where the brand continues to support women who aspire to achieve their dreams in an elite sporting environment.
Visit www.pancakeparlour.com for more information



Victoria University (VU) has a longstanding partnership with the Western Bulldogs. We are situated in the Bulldogs' heartland – six of our nine campuses are in Melbourne's west. In 2013 the Footscray Bulldogs' home ground was renamed Victoria University Whitten Oval.
Our partnership is based on a shared commitment and vision for Melbourne's western region that sees links between sport, health and social wellbeing, and has at its heart a mutual commitment to the development of the west.
VU is one of only a few Australian universities to offer courses in both vocational education (TAFE) and higher education – from certificates and diplomas to degrees and PhDs.
Through our flexible course options and strong academic and personal support, we provide learning opportunities for students from diverse cultural, socioeconomic and educational backgrounds.
We have a growing national and international reputation in sport, exercise science and active living. Our wide range of sport courses, partnerships with elite sporting organisations and world-class facilities makes VU an Australian leader in sport education.
For more information visit www.vu.edu.au

The Victorian Health Promotion Foundation (VicHealth) is a pioneer in health promotion. We focus on promoting good health and preventing chronic disease. We create and fund world-class interventions, conduct vital research to advance Victoria's population health and support public campaigns to promote a healthier Victoria.
We work with our partners to champion health for all Victorians – working to keep people healthy, happy and well.
This Girl Can – Victoria campaign
This Girl Can – Victoria celebrates real women giving it a go and getting active no matter how well they do it, how they look or how sweaty they get.
This powerful campaign from VicHealth is designed to encourage, motivate and inspire women to become more active. It's based on Sport England's highly successful This Girl Can campaign, which inspired 3.9 million women in England to get active. Through VicHealth, Australia is the first country to license the world-renowned campaign.
This Girl Can – Victoria is more than a physical activity campaign. This is about empowering women to feel comfortable in their bodies and in public spaces. This is about women getting active whenever, wherever and however they choose – without worrying about being judged.
To find out more about VicHealth and the This Girl Can campaign, visit thisgirlcan.com.au.