Pitcher Partners is an accounting, audit and advisory firm that specialises in providing services to large private family businesses, small corporate entities, and the individuals within these businesses.
We have the resources and depth of expertise of a major firm, but with a smaller firm feel. We are the best choice for quality, accessibility, responsiveness and reliability - that's the Pitcher Partners difference.
For more information, contact Melane Kent on 03 8610 5605 or go to www.pitcher.com.au





For over 48 years, Gatorade has proven again and again to keep athletes hydrated and performing at their best.

Gatorade delivers a unique formula of sodium, potassium and essential carbohydrates to your muscles and mind during the heat of battle.

Rehydrate, replenish and refuel with Gatorade and maintain your high level of performance when it matters most



Dining at Maha is about more than just sensational food – it's an experience for the senses.
From the moment you enter, you are transported to another world. With mystic sounds, colours and aromas from the Middle East, Maha is the freshest and most inviting Middle Eastern restaurant Melbourne has to offer.
Located in a sub-basement venue on Bond St, Maha is a venture from sought-after chef, Shane Delia.
At Maha, Shane creates delightful Middle Eastern food like nothing you've tasted before. Using a fresh, innovative approach and Mediterranean influences, he skillfully redefines the ancient cuisine through modern dining.
With refined, delicate dishes, Maha's style is truly progressive. At Maha, we aim to show the world what can be done with Middle Eastern flavours in a contemporary setting. This new and fresh approach to Middle Eastern cuisine has seen Maha earn One Chefs Hat in The Age Good Food Guide annually since 2009.
For flavours and textures that inspire and delight, the most exciting Middle Eastern experience in Melbourne awaits you at Maha.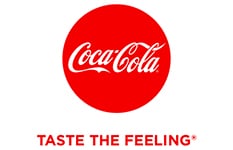 The Coca-Cola business has been a partner of the AFL since 1995 and has supported the game at all levels from grassroots to the elite.
Coca-Cola has chosen to build on its traditional connection to AFL by focusing on the fans through its "Coca-Cola" and "Coca-Cola Zero" brands.
For more information, please visit www.coca-cola.com.au