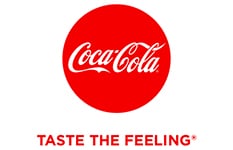 The Coca-Cola business has been a partner of the AFL since 1995 and has supported the game at all levels from grassroots to the elite.
Coca-Cola has chosen to build on its traditional connection to AFL by focusing on the fans through its "Coca-Cola" and "Coca-Cola Zero" brands.
For more information, please visit www.coca-cola.com.au



For over 48 years, Gatorade has proven again and again to keep athletes hydrated and performing at their best.

Gatorade delivers a unique formula of sodium, potassium and essential carbohydrates to your muscles and mind during the heat of battle.

Rehydrate, replenish and refuel with Gatorade and maintain your high level of performance when it matters most.

Centorrino are a team of passionate friendly and personable people who work together to solve your IT challenges and configure infrastructure in a way that supports your growth.
Centorrino are ready to extend IT and computer support beyond their partnership with the Club to other businesses, individuals and stakeholders of the West and those that back the Bulldogs.


The Western Bulldogs and Integrated established the first ever AFL Multicultural Partnership in 2011.
Programmed is one of Australia's most experienced and well-respected recruitment organisations, providing innovative, cost-effective and complete employment solutions across all industry sectors.
The first of its kind in the AFL, this new partnership confirms the Western Bulldogs as the 'Community Club' of the league.
Two community focused organisations, the Western Bulldogs and Programnmed share a commitment and a passion to provide opportunities for people from a diverse range of backgrounds to be included in our community.
For further information on Programmed visit www.programmed.com.au